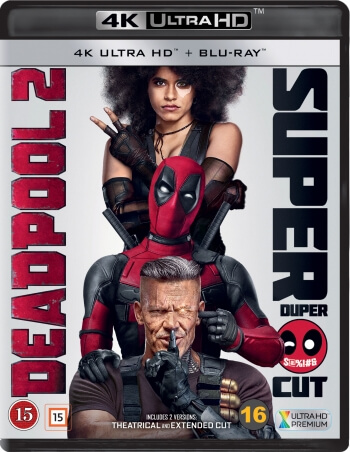 DEADPOOL 2 (2018)
Director: David Leitch
Actors: Ryan Reynolds, Josh Brolin, Morena Baccarin
Action/Comedy, 119 minutes.
Distributor: 20th century fox
Out on UHD, Bluray and Dvd now, you can order it here! 
"After some very harsh personal moments, 4th wall-breaking mercenary Wade Wilson aka Deadpool (Ryan Reynolds) must protect Russel (Julian Dennison) must assemble a team of mutants and protect Russel from Cable (Josh Brolin), a no-nonsense, dangerous cyborg from the future and Deadpool must learn the most important lesson of all, to be part of a family again."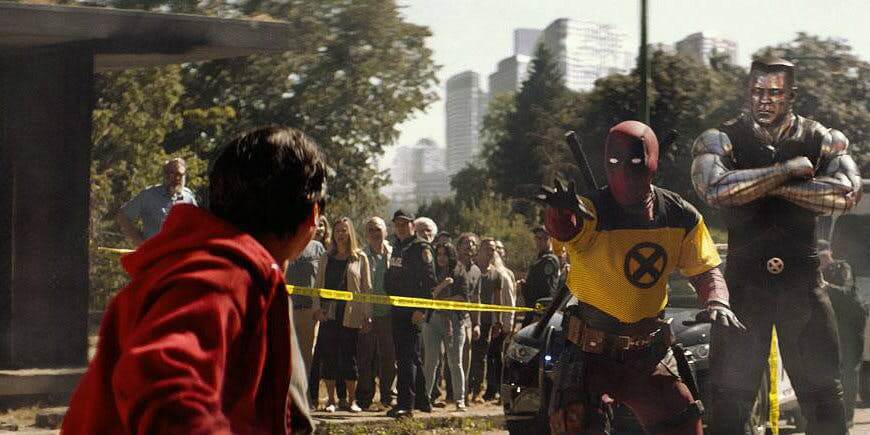 Deadpool 2 was a great sequel and had a lot of elements that made the first movie so successful. The comedy and the sarcastic parts are some of the best in the movie and what makes it so hilarious to watch! I just love this character so much, for me easily the best superhero character of them all. However, the movie lacked a bit in story telling, the villain and all that happened in the movie didn't feel complete, I felt it was missing something in the end. But I was still enjoyed the movie and like it a lot.
The picture quality was so damn good, and the movie has some great looking colors overall so it was nice to see them popping out an extra level together with the extremely sharp picture quality making so many small details visible!
Loved it!
If you want some extra features this movie comes packed with it!
Not only is the movie 15 minutes longer with extra footage, you also have lots of bonus features ;) you will be very happy with the extra content this movie delivers.
RATING: 7,5/10
Extras:

Gag Reel
Deleted/Extended Scenes
Until Your Face Hurts: Alt Takes
The Most Important X-Force Member
Deadpool Family Values: Cast of Characters
David Leitch Not Lynch: Directing DP2
Audio Commentary by Ryan Reynolds, David Leitch, Rhett Reese and Paul Wernick (Theatrical Version only)
Deadpool's Fun Sack 2
And So Much More!
4K and Bluray Comparisons.
The biggest difference between 4K Ultra HD and traditional Blu-ray is that the former supports resolutions up to 3840 x 2160 (4K), while the latter caps out at 1920 x 1080 (1080p). 4K is four times better than Blu ray. HDR is also available in 4K UHD… HDR expands the range of both contrast and color significantly. Bright parts of the image can get much brighter, so the image seems to have more "depth." Colors get expanded to show more bright blues, greens, reds and everything in between.