DARKEST HOURS (2017) Blu-ray
Director: Joe Wright
Actors: Gary Oldman, Lily James, Kristin Scott Thomas
Biography/Drama, 125 minutes.
Distributor: Universal Pictures
Out on Bluray and Dvd now, you can order it here! 
"During World War II, as Adolf Hitler's awesomely powerful Wehrmacht rampages across Europe, the Prime Minister of the United Kingdom, Neville Chamberlain, is forced to resign, recommending Winston Churchill as his replacement. But even in his early days as the country's leader, Churchill is under pressure to commence peace negotiations with the German dictator or to fight head-on the seemingly invincible Nazi regime, whatever the cost. However difficult and dangerous his decision may be, Churchill has no choice but to shine in the country's darkest hour."
You will either love or hate this movie, I think it all depends on how interested you are in the World War 2 and in the person that had a big impact on some very important decisions.
Let me start by saying that Oldman's performance as Winston Churchill in Joe Wright's DARKEST HOUR is the kind of acting performance that comes around only once every few years. The man is a brilliant actor and its a shame he hasn't won any oscars yet.
The movie is very slow paced but very interesting… I was sucked in quite immediately from the very beginning until the end. If you still haven't had enough of movies about the WWII (if you can have enough of them) I really recommend you watching this one.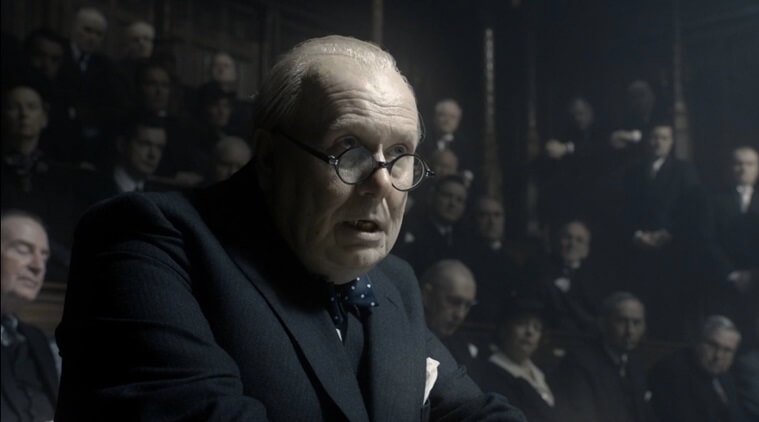 RATING: 8/10
Extramaterial:

Into Darkest Hour
Gary Oldman: Becoming Churchill
Feature Commentary With Director Joe Wright