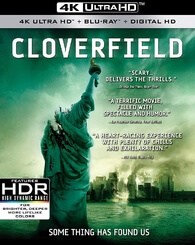 CLOVERFIELD (2008) 4K UHD
Director: Matt Reeves
Actors: Mike Vogel, Jessica Lucas, Lizzy Caplan
Sci-Fi/Horror, 85 minutes.
Distributor: Paramount Pictures
Out on 4K UHD, Bluray and Dvd now, you can order it here! 
"Cloverfield follows five New Yorkers from the perspective of a hand-held video camera. The movie is exactly the length of a DV Tape and a sub-plot is established by showing bits and pieces of video previously recorded on the tape that is being recorded over. A group of friends throw a farewell party for Rob, who is leaving New York to go and work in Japan. However, as the party progresses, violent shakes and explosions herald the arrival of an unknown creature, which begins its rampage by throwing the head of the Statue of Liberty down into a street. As they go to investigate, an adventure deep into the streets of New York begins, as the friends are determined to rescue Rob's true love"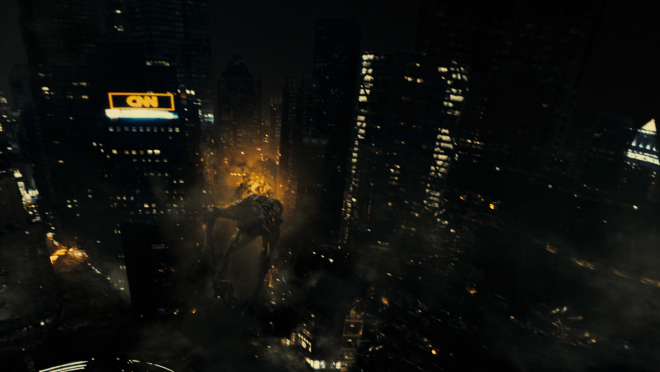 Cloverfield is back and this time with a 4K upgrade! Cloverfield is my personal favorite, found footage movie of them all, and also my favorite monster movie ever!
The movie is so good and there is so much mystery surrounding it like where did this huge monster come from, are someones responsible for that and how did it arrive on earth,  or was it here all along hiding somewhere? Those are questions that you start ot investigate after you have seen the movie because there are so many hidden messages in the movie… secrets that might tell something. There are even websites on the actual internet that has more videos and information about the event. Thats what I love about this film… and if you're into sci-fi's and mystery films then Cloverfield is definitely one movie you don't want to miss!
The 4K upgrade wasn't that significant but it still was an improvement, especially on the contrast where the dark and bright areas are more detailed… there is a noticeable sharpness on the overall picture and that is a big plus for me. The sound is TOP! You get that true surround feeling and its sounds incredible.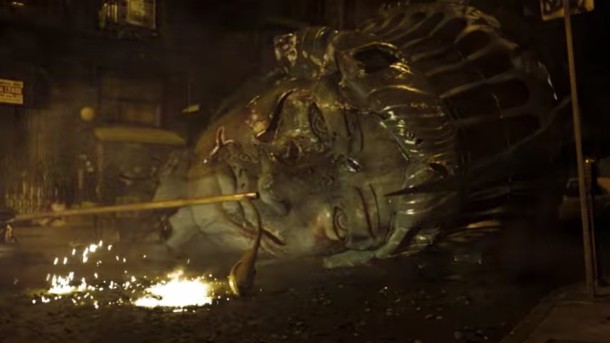 RATING: 9/10
Extras:

4X The Resolution of Full HD
HDR (HIGH DYNAMIC RANGE) For More Detail, Brightness, Vivid Color and Greater Contrast

SPECIAL INVESTIGATION MODE: ENHANCED VIEWING MODE WITH GPS TRACKER, CREATURE RADAR, MILITARY INTELIGENCE AND MORE!
COMMENTARY BY DIRECTOR MATT REEVES
DOCUMENT 01.18.08: THE MAKING OF CLOVERFIELD HD 
CLOVERFIELD VISUAL EFFECTS HD
I SAW IT! IT'S ALIVE! IT'S HUGE! HD
CLOVER FUN HD
DELETED SCENES HD
ALTERNATE ENDINGS HD
4K and Bluray Comparisons.
The biggest difference between 4K Ultra HD and traditional Blu-ray is that the former supports resolutions up to 3840 x 2160 (4K), while the latter caps out at 1920 x 1080 (1080p). 4K is four times better than Blu ray. HDR is also available in 4K UHD… HDR expands the range of both contrast and color significantly. Bright parts of the image can get much brighter, so the image seems to have more "depth." Colors get expanded to show more bright blues, greens, reds and everything in between.