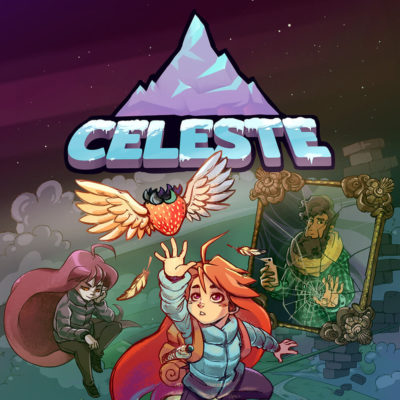 Developer: Matt Makes Games
Publisher: Matt Makes Games
Version reviewed: Nintendo Switch
Also available on: PC, Mac, PlayStation 4, Xbox One
Price: $19.99
Wow, Celeste is the latest indie game for the Nintendo Switch and one of the best indie games I have ever played on any console, if not the best.
The first thing that captures my attention is the gorgeous and beautifully design of the game, it looks absolutely amazing, truly nostalgic… and when I start playing it, it feels like a Super Nintendo game times 5!
The controls are superb, the sound is great, the soundtrack is joy for your ears, and the graphics are fantastic. The game may look sweet but its super HARD! Especially if you want to strive for all the achievements.
Celeste has a surprisingly good story for a game like this and it's quite emotional too… it has a lot of variety through the stages and it never gets boring or repetitive, even with the simple controls it has. It looks incredible both on the Switch and on television.
If you loved the old good games but would like something new in that style, then this is definitely the game for you.
RATING: 10/10