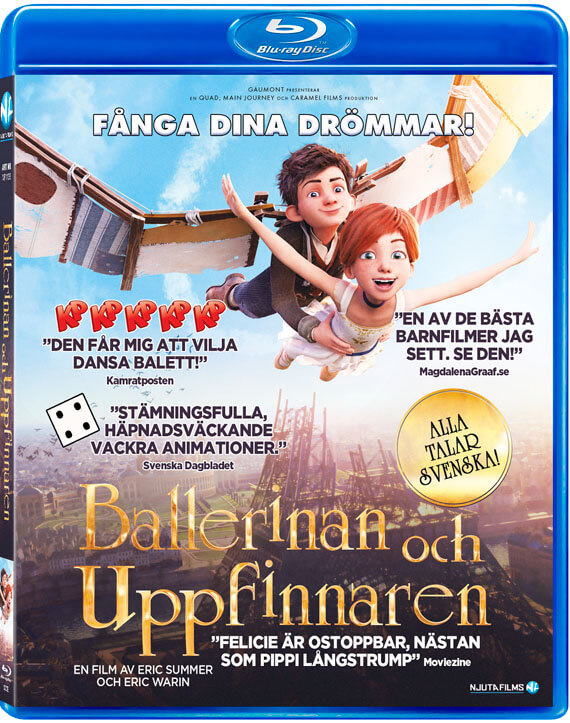 BALLERINA (2017) Blu-ray
Director: Eric Summer
Actors: Elle Fanning, Dane DeHaan, Carly Rae Jepsen
Animation/Adventure, 89 minutes.
Distributor: Njutafilms
Out on Bluray and Dvd now, you can order it here! 
"An orphan girl dreams of becoming a ballerina and flees her rural Brittany for Paris, where she passes for someone else and accedes to the position of pupil at the Grand Opera house."
Yes, it's wonderful how a simple plot like that can make a lovely movie.
Ballerina was a joy to watch, it had lovable characters that felt real, that offered emotions to the viewers and care. The story was important and had a great message for all kids… it's easy to dream but you have to chase and give all your efforts to make your dreams come true.
Me my wife and 7 year old daughter loved it and I would really recommend all families with kids to see this movie together.
RATING: 8/10