Natural Wooden ChargingDock Quick Review
around 6-7 USD, Buy here!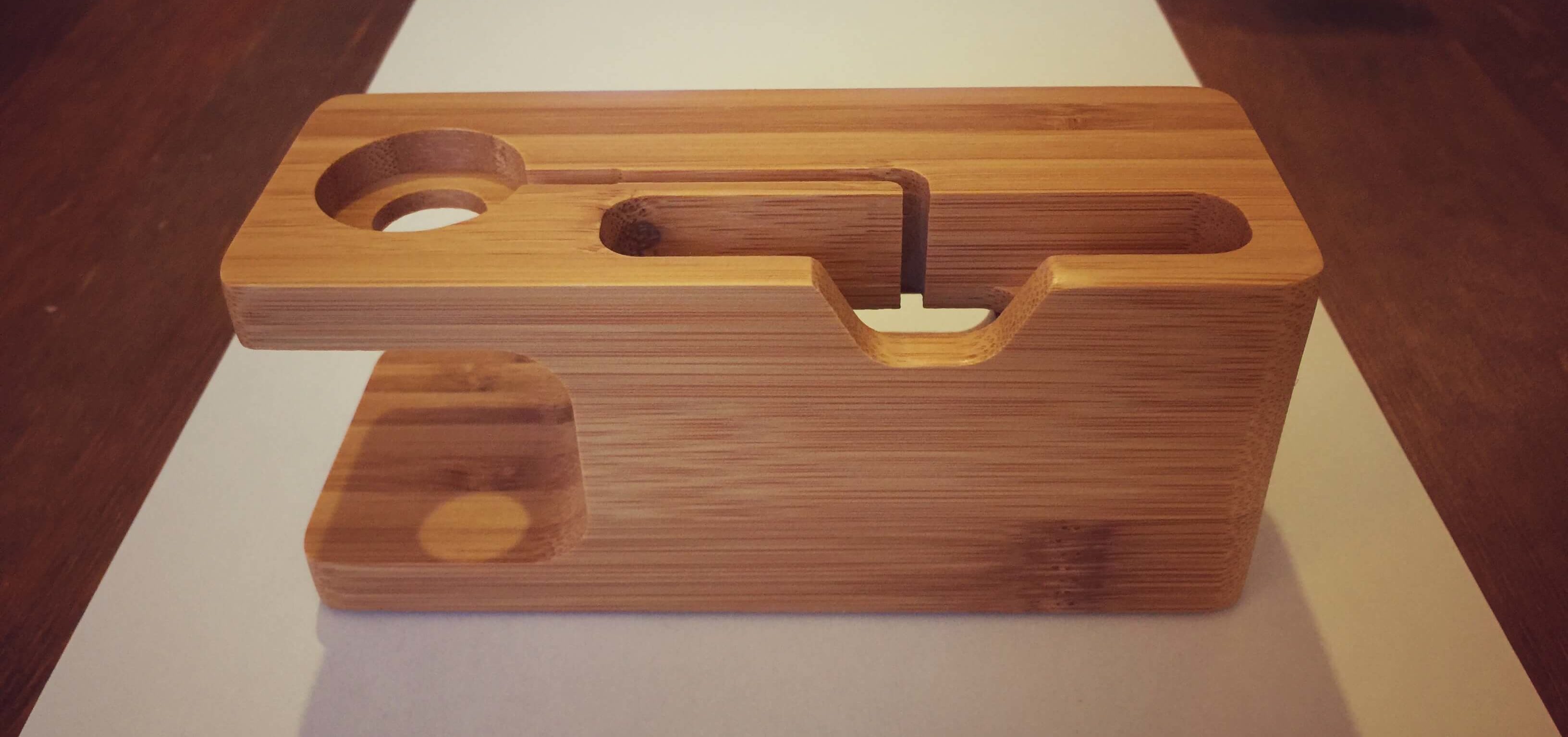 So got this Bamboo stand to charge my Apple iPhone and Watch that I thought looked pretty nice, and I really needed one so I got into the Wish app for the first time and thought that I should give it a try.
I saw plenty of the same product from different distributers and I went for the cheapest one that I found. Think it was about 6-7 dollars…so yeah very cheap. Even the delivery was quite cheap… want sure what to expect in terms of quality but was very surprised when I got it.
The delivery however was long, 2-3 weeks… but heard that people have to wait even more than that usually when ordering from wish.
But yeah, the quality of the product was impressive for what it costs! I have seen products similar to that with the same quality for much higher prices here in Sweden but with the differences that it comes with a famous brand name printed to the product… so yes, this charger stand was pretty nice!
Everything comes and looks the same as the pictures in the Wish app.
Very recommendable ;)
Here are some pics ;)