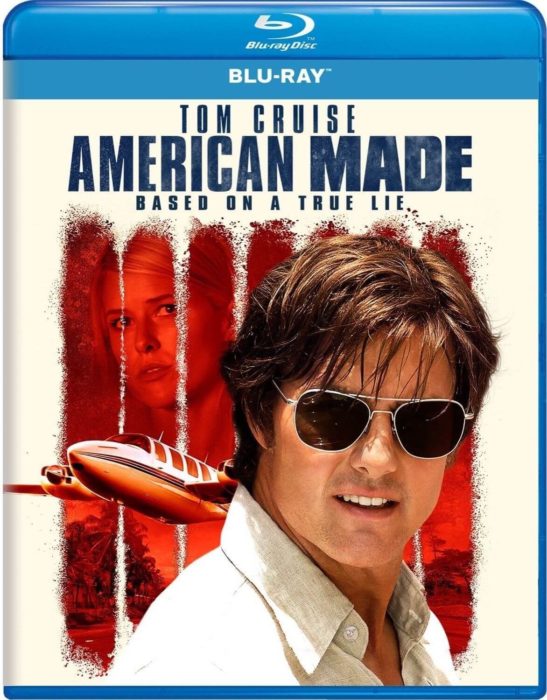 AMERICAN MADE (2017) Blu-ray
Director: Doug Liman
Actors: Tom Cruise, Domhnall Gleeson, Sarah Wright
Biography/Action, 115 minutes.
Distributor: Universal Pictures
Out on Bluray and Dvd now, you can order it here! 
"Barry Seal was just an ordinary pilot who worked for TWA before he was recruited by the CIA in 1978. His work in South America eventually caught the eye of the Medellín Cartel, associated with Pablo Escobar, who needed a man with his skill set. Barry became a drug trafficker, gun smuggler and money launderer. Soon acquiring the title, 'The gringo that always delivers'."
This was such a good movie and I didn't want it to end! I was so fascinated and captured by this mans story and how he made all of those things happen in his smuggler career that I wanted to know more about him and about his life. I didn't knew much before, had just heard a little of him after seeing Narcos in Netflix, they mention him in the series…
But, yes a very interesting movie for sure and very well made.
This is Tom Cruise as we are use to seeing him, a great performance and a great movie!
SCORE: 7,5/10
Extras:

Deleted Scenes with Commentary by Director Doug Liman
American Storytellers
Cruise & Liman: A Conversation
In the Wings
Shooting American Made
Flying High
The Real Barry Seal