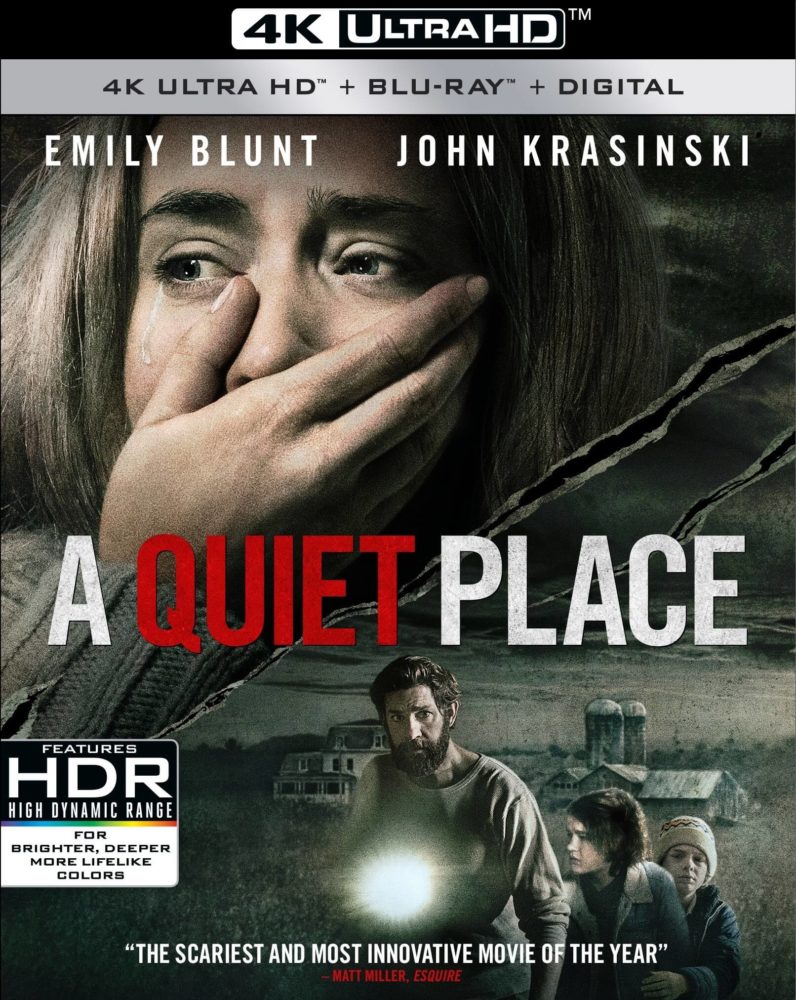 A QUIET PLACE (2018) 4K UHD
Director: John Krasinski
Actors: Emily Blunt, John Krasinski, Millicent Simmonds
Drama/Horror, 90 minutes.
Distributor: Paramount Pictures
Out on 4K UHD, Bluray and Dvd now, you can order it here! 
"On a devastated Earth overrun by lethal and ever-hearing predators of a possible extraterrestrial origin, the Abbotts struggle to survive in a desolate New York City in a new era of utter silence. As this new type of invader is attracted to noise, even the slightest of sounds can be deadly; however, it's been already twelve months since the powerful monsters' first sightings, and this resilient family still stands strong. To learn the rules of survival in this muted dystopia is essential; nevertheless, an otherwise joyous event is threatening an already frail stability. Now, more than ever, don't make a sound."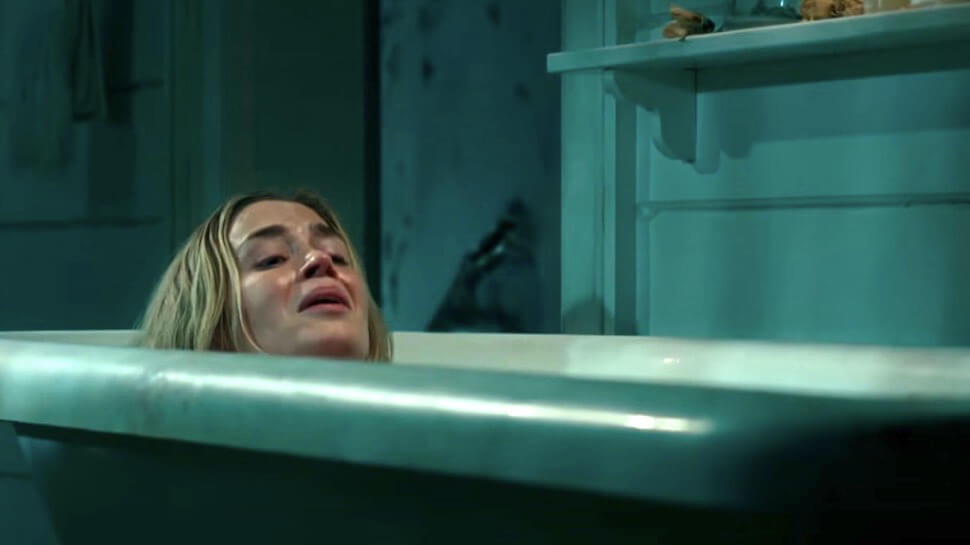 You quite know what to expect when you read the title of the movie, "A QUIET PLACE"… a kind of silent movie where hopefully the story is good enough to capture your attention and that the little sounds we do get are well put in place in the movie… and that is exactly what you get.
A QUIET PLACE don't have much dialog in the movie, its very silent but it manage to pull you in to the story in a glorious way. Right immediately when the movie starts you have to look for clues for why it is this way in their surrounding, and you do get them.
In a movie like this the acting becomes very important, and also the characters… and I can say that they succeeded in that aspect. The actors are great and managed to express their emotions very good which is very important here.
I wish the movie would have told more backstory but maybe there is a prequel on the way?
I don't know, that would have been great though…
Yes, I really liked the movie overall and it had a lot of suspense. Its a movie where the little sound that we do get is important to hear so do turn up the volume and best is if you have a surround system…
The picture was amazing, the 4K and the HDR feature really helps here because of the movie being so dark. A definitive recommendation if you have a 4K player. It will do a lot for the experience in this movie.
So a big thumbs up!
RATING: 8/10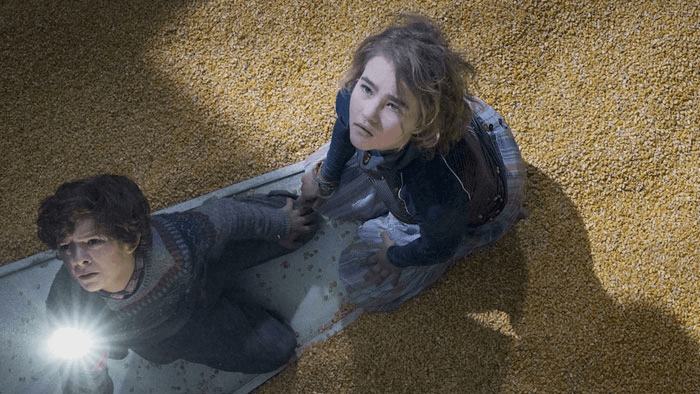 4K and Bluray Comparisons.
The biggest difference between 4K Ultra HD and traditional Blu-ray is that the former supports resolutions up to 3840 x 2160 (4K), while the latter caps out at 1920 x 1080 (1080p). 4K is four times better than Blu ray. HDR is also available in 4K UHD… HDR expands the range of both contrast and color significantly. Bright parts of the image can get much brighter, so the image seems to have more "depth." Colors get expanded to show more bright blues, greens, reds and everything in between.