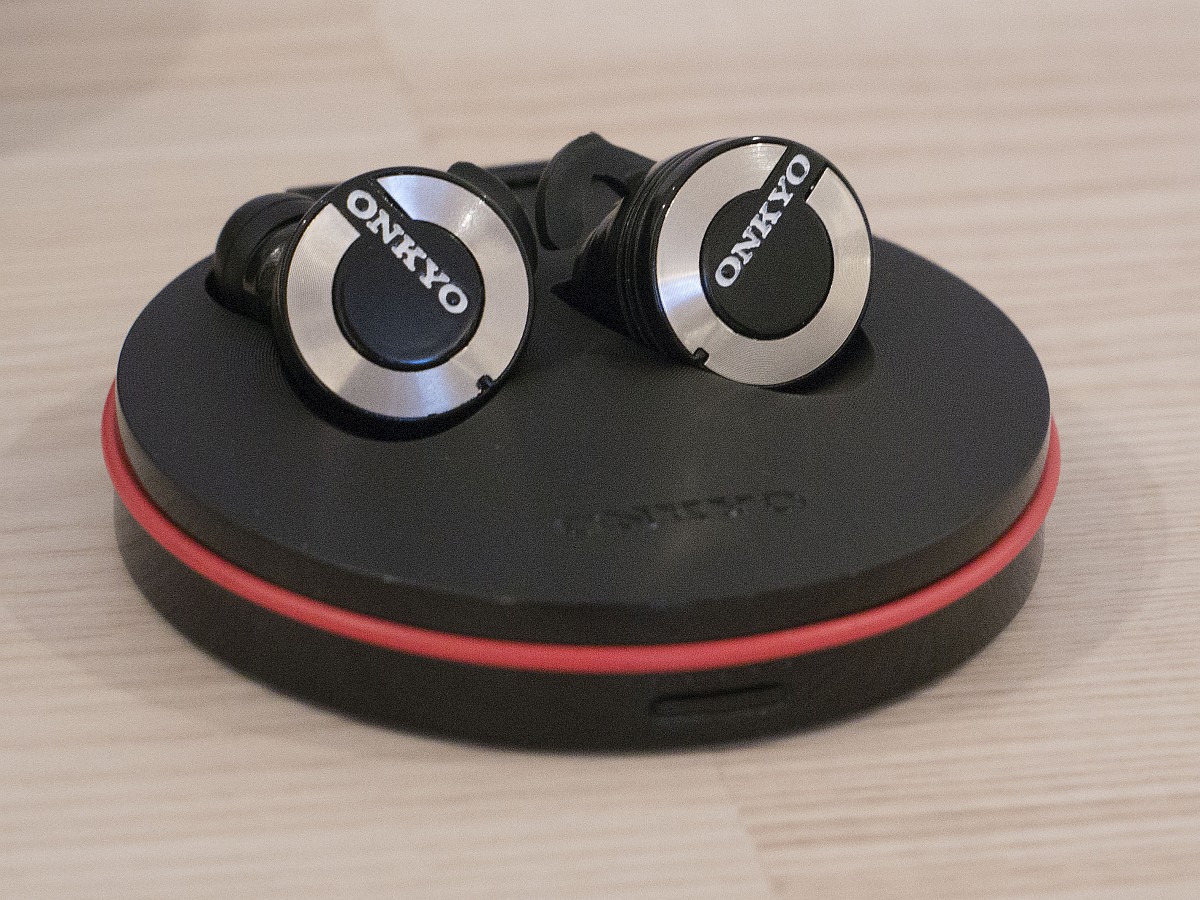 Usually Wireless in-ears tend to have an umbilical cable running between left and right ear pieces. Even if you connect it with Bluetooth  it´s still not 100% wireless and you still have problem with the cable snagging and dislodning the tips from your ears.
The key for success for W800BT  is the fresh air between the left and right earbuds, no worries about it getting into a tangle.
The supplied carry case doubles as a charging station with its own built-in battery, which charges via USB. A single charge of the case gets you around five recharges for the headphones and around 12 hours of playback from full charge.
It will be intrigued to see what the final version of the W800BTs will hold in store when they finally go on sale in July.