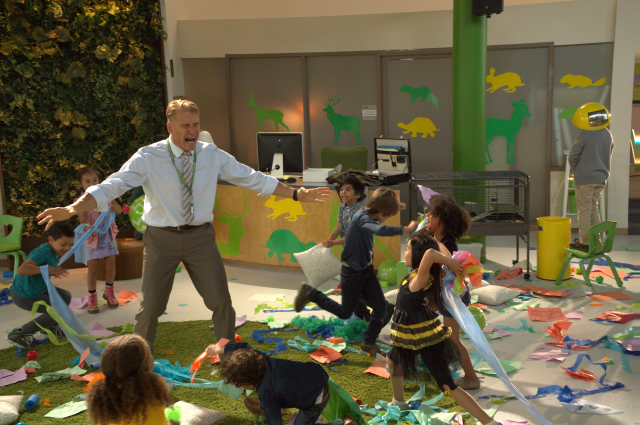 How in earth did this movie get an OKAY? Why would we want to see Dolph Lundgren in a Kindergarten Cop sequel? Don't get me wrong, I'm from Sweden and I absolutely love Dolph Lundgren, but he really does not fit in this movie at all… sorry man.
I don't even think Arnold Schwarzenegger would fit in a sequel, just don't make one… leave it, come up with something new!
In the film, Lundgren plays an undercover cop posing as a kindergarten teacher who is "on the trail of a missing flash drive from the Federal Witness protection program. Somehow it's wound up in a kindergarten class." Lundgren will also have "an Indian sidekick named Sanjit" helping him track down a group of Albanian bad guys.
I honestly can't believe it. Who will see this movie? I will only watch it to see how bad it's going to be. This movie will come out straight to Youtube probably…