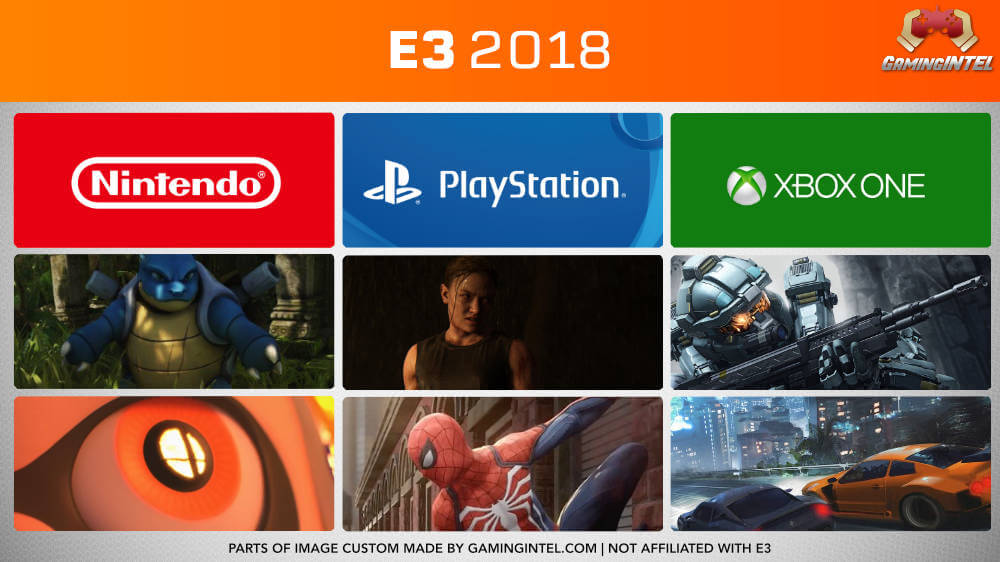 So the E3 is finally over and overall I thought it was a good E3, thought it would be much better though. I missed quite a lot of things, but was happily surprised for some other games that were shown.
Just gonna make a quick good and bad thing below of each console, and lets start with the ones that went up to the stage first.
XBOX –
Good.
Was an okay event, showed a lot more exclusive content even though it was so exited games that were coming… Halo was announced, and we got to se a scene from Gears 5. A new Battletoads game is coming.
Bad.
Wasn't that exiting, not many good elusive games at all, nothing that surprised… quite boring, so for me, an average event.
PLAYSTATION –
Good, 3 awesome exclusive games! The last of us 2, death stranding, the samurai game…. wow! THE LAST OF US 2 Gameplay, was incredible!
Resident Evil 2 remake was shown…
Bad.
Nothing surprising (Resident Evil 2 doesn't count) nothing new portable, wish it had more content.
And lastly but not least… NINTENDO –
This was the one I was looking most forward to, unfortunately also the one the dissapointed me the most.
It was a good direct, but there was a lot missing that I thought I was going to see.
Good.
Smash Brothers was unveiled and looked awesome! Lots of smash talk, A new Mario Party 10 was announced… Fortnite dropped!
Bad.
No Metroid Prime 4 news, no Super Mario Maker sequel or remake, no Yoshi game info, no new online functions news, no new Mario port game, nothing that really surprised except Mario Party 10…
Playstation killed it I think this E3, with their amazing games coming out soon, especially The lat of us 2 that was the best out of E3 together with Resident Evil 2 remake and Smash for Switch.
There you have it!