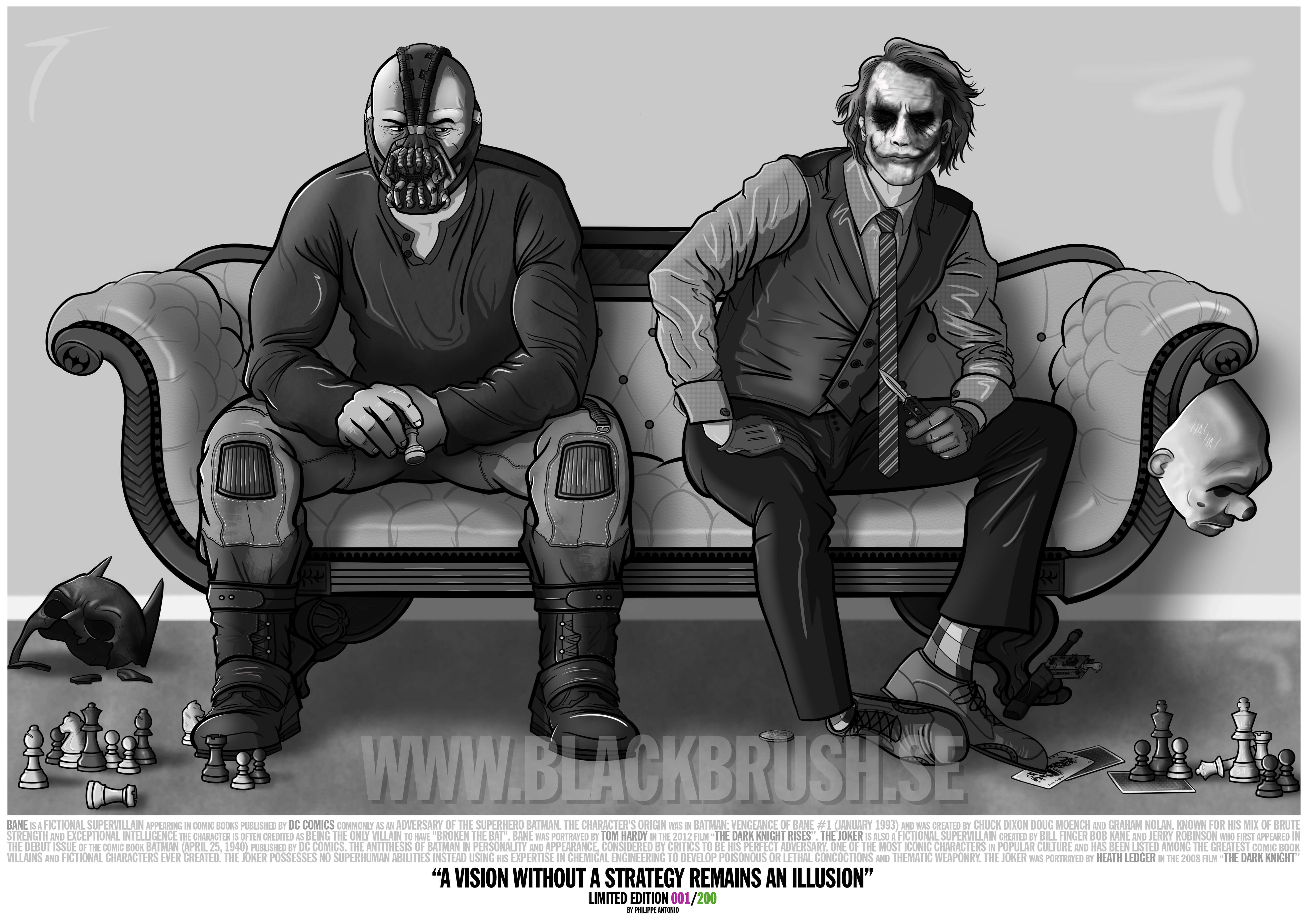 Yes, it took me forever but i just wanted this to be perfect, it is two of the greatest movie villains of all time portrayed by amazing actors… no errors was going to be acceptable… but after much hard work, sleepless nights and arguments with my wife :P Im done!
This drawing is a piece of my heart because the movies ment so much to me, they are so incredible good and Heath Ledger was just amazing as the Joker….
There are som eastereggs here and there, hope you can spot them all, on some you will probably need a magnifying glass, but they are there ;)
There is the most important info about the characters on the text under the drawing that is very interesting if you want to know the characters a little bit more…
And the quote I choose was said by Lee Bolman, a great author and teacher…
The quote makes me think about how these two villains always were a step ahead of Batman making them superb strategize with a clear vision in front of them, destroy the Batman painfully. A quote that can make you think about a lot of things and motivate you.
BANE & JOKER is limited to 200 pieces and you can Pre-orders your today by mailing me at philippeantonio@domcoola.se. Price will start from 40 USD and upwards depending on the size. Check out more info at my other homepage www.Blackbrush.se!
Hope you enjoy it! ;) and remember.
"A VISION WITHOUT A STRATEGY REMAINS AN ILLUSION"