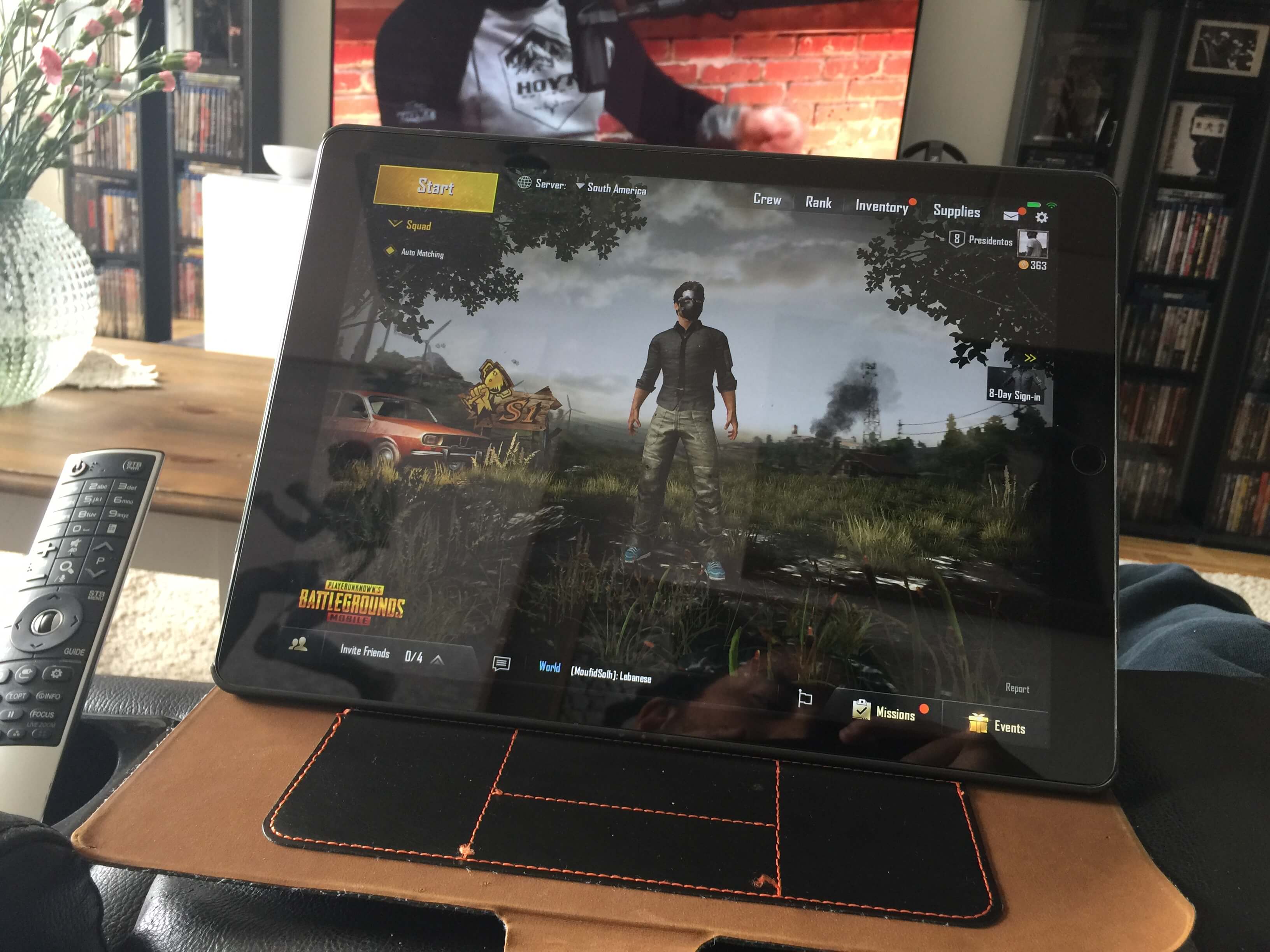 Yeah, last night my brother in law asked me if I played PUGB (playerunknown's battleground) and I said, "Yes, I tested it a bit on the Xbox One and it was a good game that really wasn't ready for the console yet…"  it had so many bugs and looked horrible with lots of frame drops and what not… I know the PC version is awesome, but haven't got a good computer so haven't been able to play it there yet.
But then he told me if I've played it on the iPhone. The iPhone?
I saw it had gotten a smartphone version but I thought that if it was so bad on xbox one x how good could it be on the smartphone… But I said no, and he asked me if I wanted to play with him and his friends.
I gave it a shot, and you know what… DAMN I was surprised how good it worked and how smooth the gameplay was! I played on my iPad Pro of curse and it was so much fun! We had earphones with mic's and it felt like we were playing a pc game almost.
We found another player player that we talked to and who joined our team later, and she was really good to, but I was surprised again how it already had its own community on the smartphone area.
So, I just want to recommend everyone that may have been exited playing this game on the xbox to later be disappointed to try this smartphone version out, with friends! You will like it a lot I think ;) Check out pictures below =)
Quick Review score: 8/10