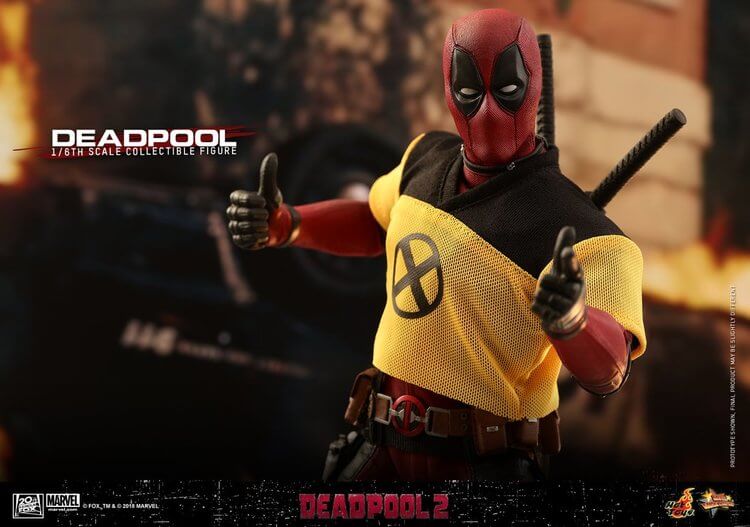 I just saw Deadpool 2 yesterday and you will read my review soon about the movie… But I just love DEADPOOL the character so badly, he's the funniest and coolest superhero ever!
I wanted to get a figure from Hot Toys after the first movie but right then I couldn't and also, there were a few issues with the figure… but I guess those issues will be fixed in this version because that was like 3 years ago… so I think I will get a Deadpool Hot Toys figure this time :D check out the awesome pics that hot toys released!
"To celebrate upcoming film Deadpool 2, Hot Toys is very thrilled to bring to you today the new 1/6th scale Deadpool collectible figure based on the forthcoming movie!
The movie-accurate collectible figure is specially crafted based on the appearance of Deadpool from the film. It features a masked head sculpt with 5 pairs of interchangeable eye pieces to create numerous combinations of Deadpool's expressions, an iconic red and black Deadpool suit made with new materials and excellent tailoring, Deadpool's signature weapons including a pair of metal swords, a dagger, and pistols, DP's favorite mystical animal toy unicorn, a pair of interchangeable high heels, an X-Men Trainee jersey, a wearable neck device, variety of interchangeable hands available for different gestures, and a specially designed Deadpool 2 themed dynamic figure stand perfect for aerial poses!"