(English translation further down.)
George Lucas oändliga universum blev större än han själv kunde ana när han började skissa på manuset till Stjärnornas krig (1977). Under hans sista tid som ägare till den världsberömda rymdoperan antydde Lucas att han fansen förmodligen älskar Star Wars än han själv, för att de fastnar vid detaljer och teorier kring filmerna. 
Är du ett fan av Star Wars, eller kanske bara gillar att få reda på vad som sker och sägs bakom kulisserna på omtalade verk? Då kommer du förhoppningsvis att tycka om den här artikeln. Vi kommer nämligen att lyfta fram några av de mest intressanta faktan från Star Wars. Se upp för eventuella spoilers!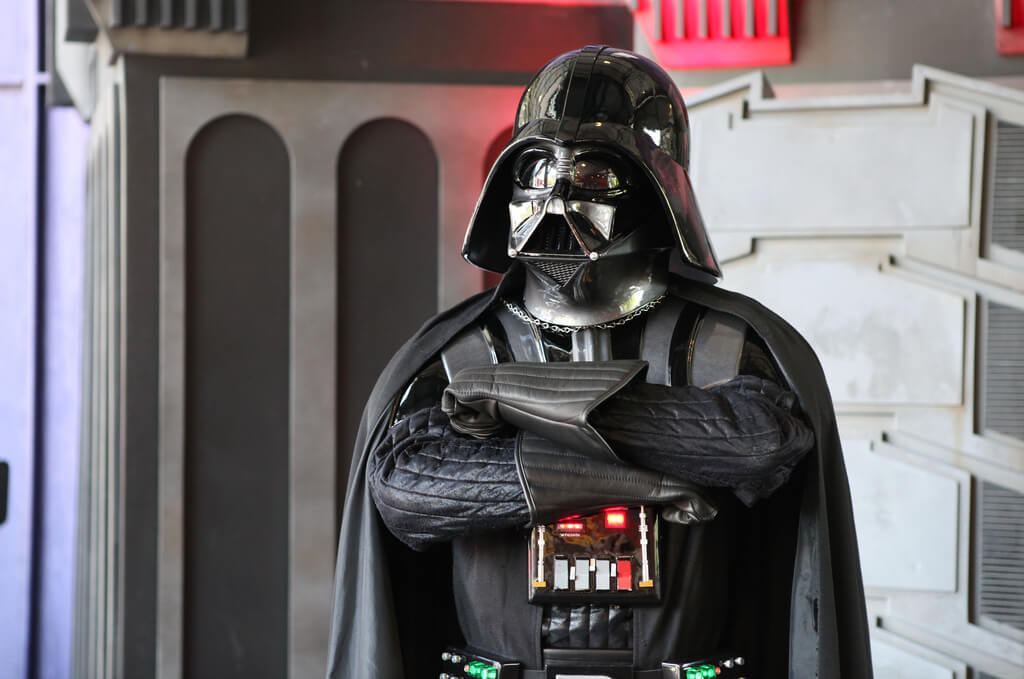 Fyra män porträtterade en Darth Vader
Du läste rätt. Det är alltså fyra personer som ligger bakom den ikoniske ärkefienden Darth Vader. Bodybuildern David Prowse är främst under dräkten och han använde sig även av en stuntdubbel. När vi ser Vader ta av sig masken är det skådespelaren Sebastian Shaw, som spelar honom. Personen som gör rösten är mest känd av dem, James Earl Jones.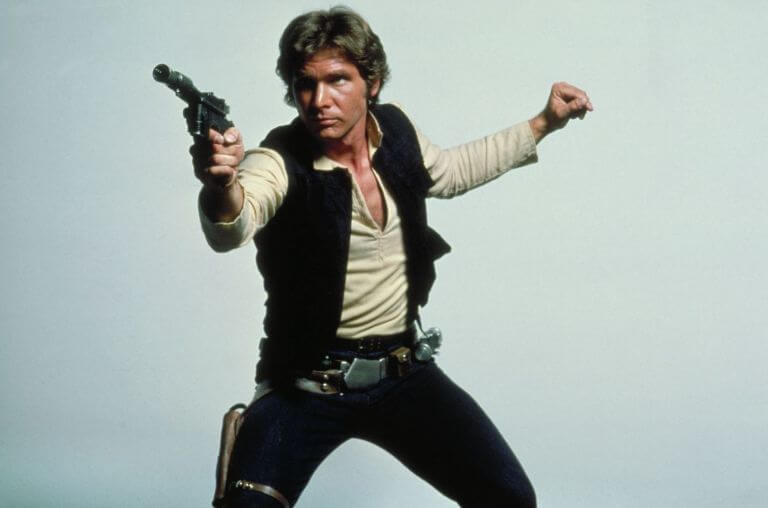 Han Solo dör i originalmanuset
I manuset till den sjätte delen av rymdsagan, Jedins återkomst, dör Han Solo i slutet under attacken mot Dödsstjärnan. Harrison Ford och Lucas kom inte alltid överens, inte minst när de gjorde Stjärnornas Krig då Ford ansåg att karaktärerna hade alldeles för konstiga språk. Kanske såg Lucas fram emot att döda av Solo på grund av deras relation? Men som du säkert vet fick den sluga rebellen leva vidare. Åtminstone till Disney köpte upp rättigheterna till Lucasfilm och gjorde Force Awakens.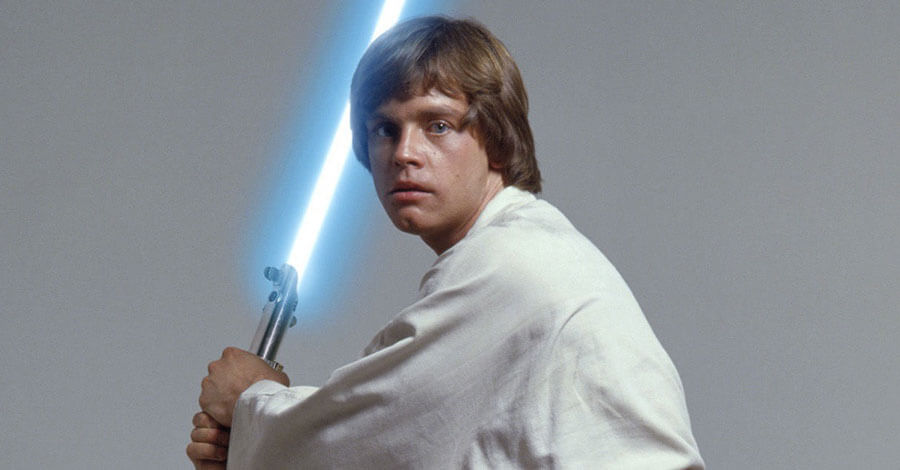 Luke Skywalker var nära att istället vara en kvinna
Två år innan George Lucas magnum opus skulle nå biograferna och han fortfarande skrev manuset till den första Star Wars-filmen, upplevde han en brist på kvinnliga karaktärer i sin mansdominerade berättelse. Därför skrev han om sin huvudkaraktär till en kvinna, och det är känt att det någonstans finns en tecknad skiss på den alternativa karaktären, av Robert McQuarrie. Till sitt nästa utkast hade Lucas ångrat sig. Kanske ville han skriva protagonisten från där han själv stod?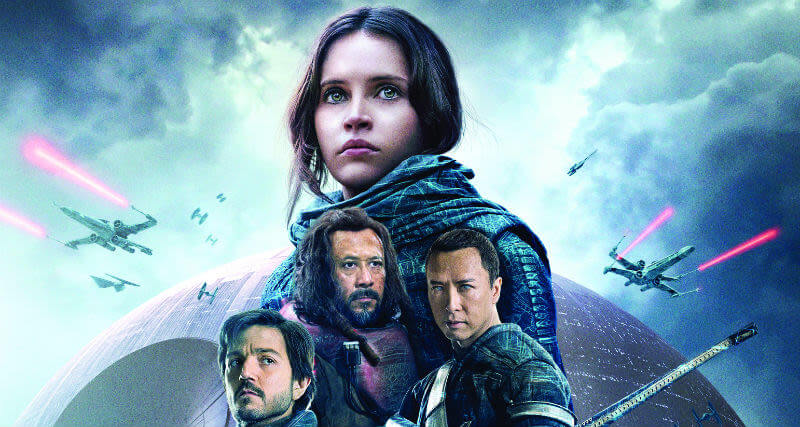 John Knoll gillade inte Disneys Star Wars – men fick ändå genom Rogue One
Star Wars är fullt av rolig fakta och "hemligheter". Inte minst finns det Star Wars-hemligheter bakom Rogue One. Han som kom på filmens berättelse, John Knoll, gillade inte det han hade hört om koncepten för den nya trilogin, så han ville pitcha sin Star Wars-saga. En lyckad pitch på ILM gav honom ett möte med Lucasfilms VD Kathleen Kennedy, som även hon älskade hans projektbeskrivning av hans film och satte den i produktion. 
English Google translation below –
The Secrets Behind Rogue One 
George Lucas endless universe became larger than he could imagine when he started sketching the script of the War of Stars (1977). During his last time as owner of the world-renowned space rally, Lucas suggested that he fans probably love Star Wars than himself because they get caught up in the details and theories about the movies.
Are you a fan of Star Wars, or maybe just like to find out what's happening and say behind the scenes of the mentioned works? Then you will hopefully enjoy this article. We are going to highlight some of the most interesting facts from Star Wars. Watch out for any spoilers!
Four men portrayed a Darth Father
You read correctly. There are four people behind the iconic arch enemy Darth Vader. The bodybuilder David Prowse is mainly under the suit and he also used a stunt double. When we see the Father take off the mask, it's actor Sebastian Shaw, who plays him. The person who makes the voice is best known by James Earl Jones.
He Solo dies in the original manuscript
In the script to the sixth part of space, Jedin's return, He dies Solo at the end during the attack on Death Star. Harrison Ford and Lucas did not always agree, not least when they did the Stars War when Ford felt the characters had too strange languages. Perhaps Lucas looked forward to killing Solo because of their relationship? But, as you probably know, the sluggish rebeller got to live on. At least, Disney bought the rights to Lucasfilm and made Force Awakens.
Luke Skywalker was close to being a woman instead
Two years before George Lucas Magnum Opus was going to the cinemas and he still wrote the script for the first Star Wars movie, he experienced a lack of female characters in his man-dominated story. Therefore, he wrote about his main character to a woman, and it is known that somewhere there is a cartoon sketch on the alternative character, by Robert McQuarrie. Lucas regretted his next draft. Perhaps he would write the protagonist from where he himself stood?
John Knoll did not like Disney's Star Wars – but still got through Rogue One
Star Wars is full of fun facts and "secrets". Not least, there are Star Wars secrets behind Rogue One. He who came to the film's story, John Knoll, did not like what he had heard about the concept of the new trilogy, so he wanted to pitch his Star Wars saga. A successful pitch at ILM gave him a meeting with Lucasfilm's CEO Kathleen Kennedy, who also loved his project description of his film and put it in production.