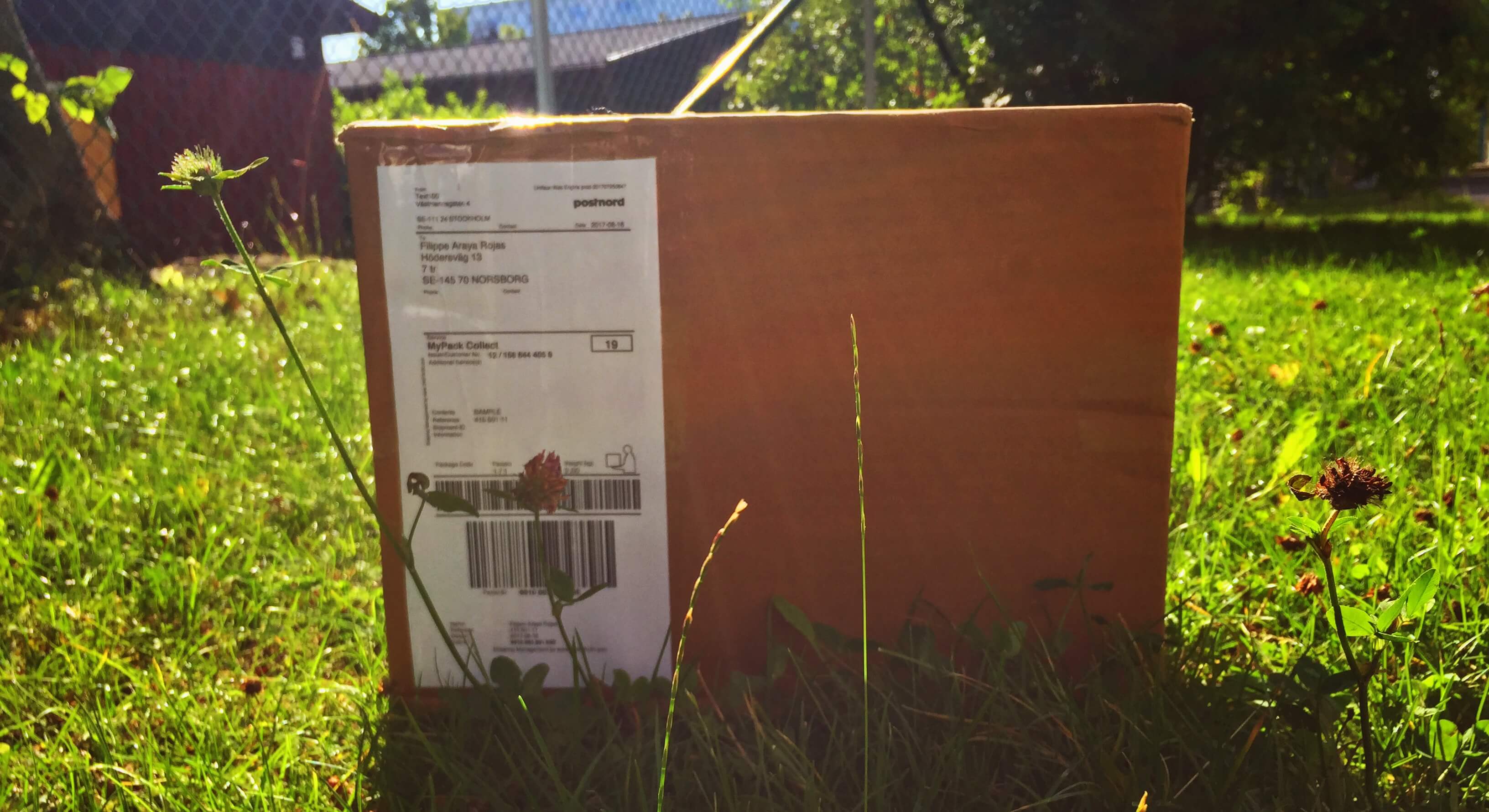 I recently got a huge package and I really haven't had the time to open it but today we are going to find out what the package contained!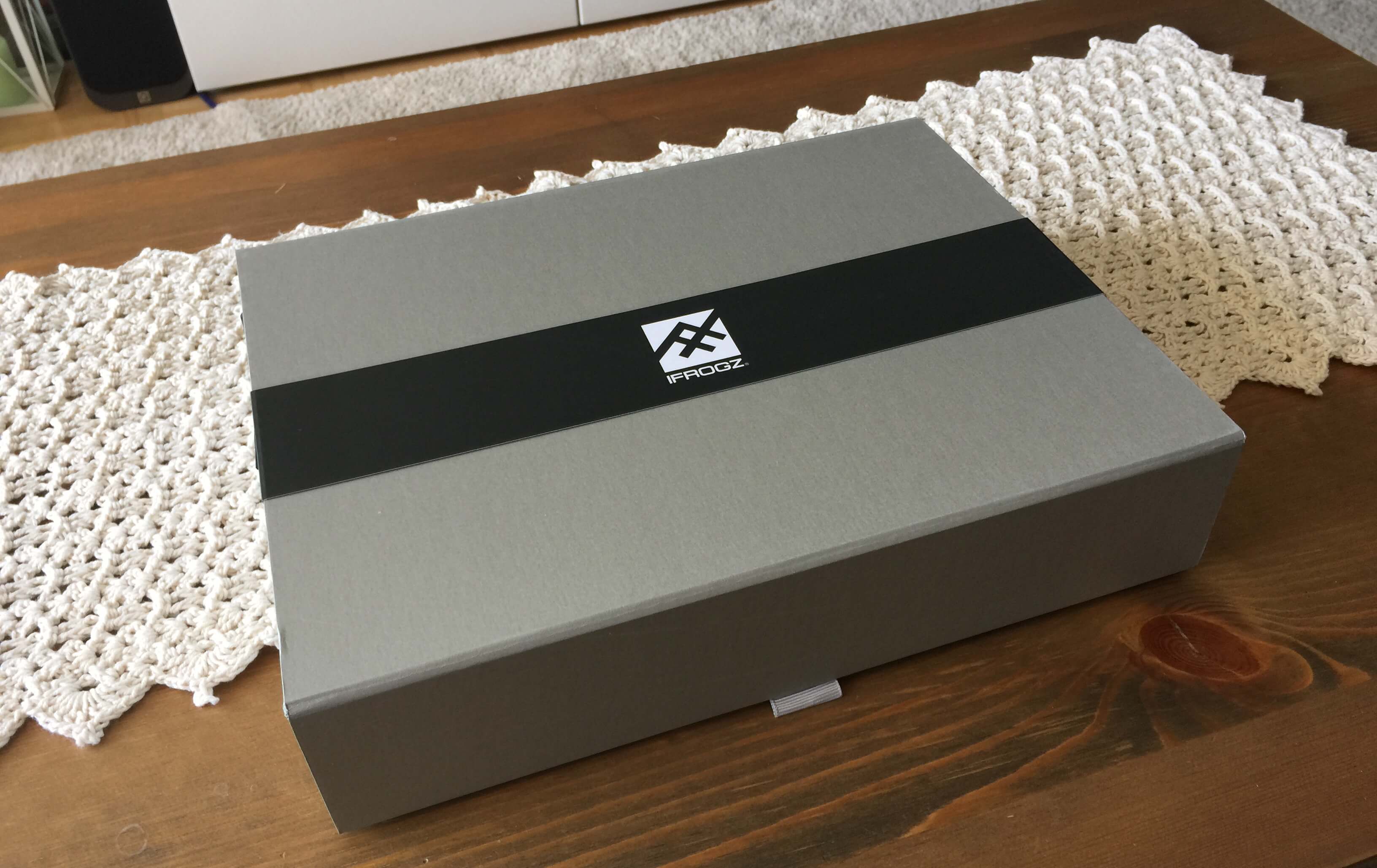 Well it was a big IFROGZ box from ZAGG! The company that makes and sell lots of smartphones accessories above many other things. A really nice, steady and cool looking box for sure ;) beautiful.
And this is what the box contained!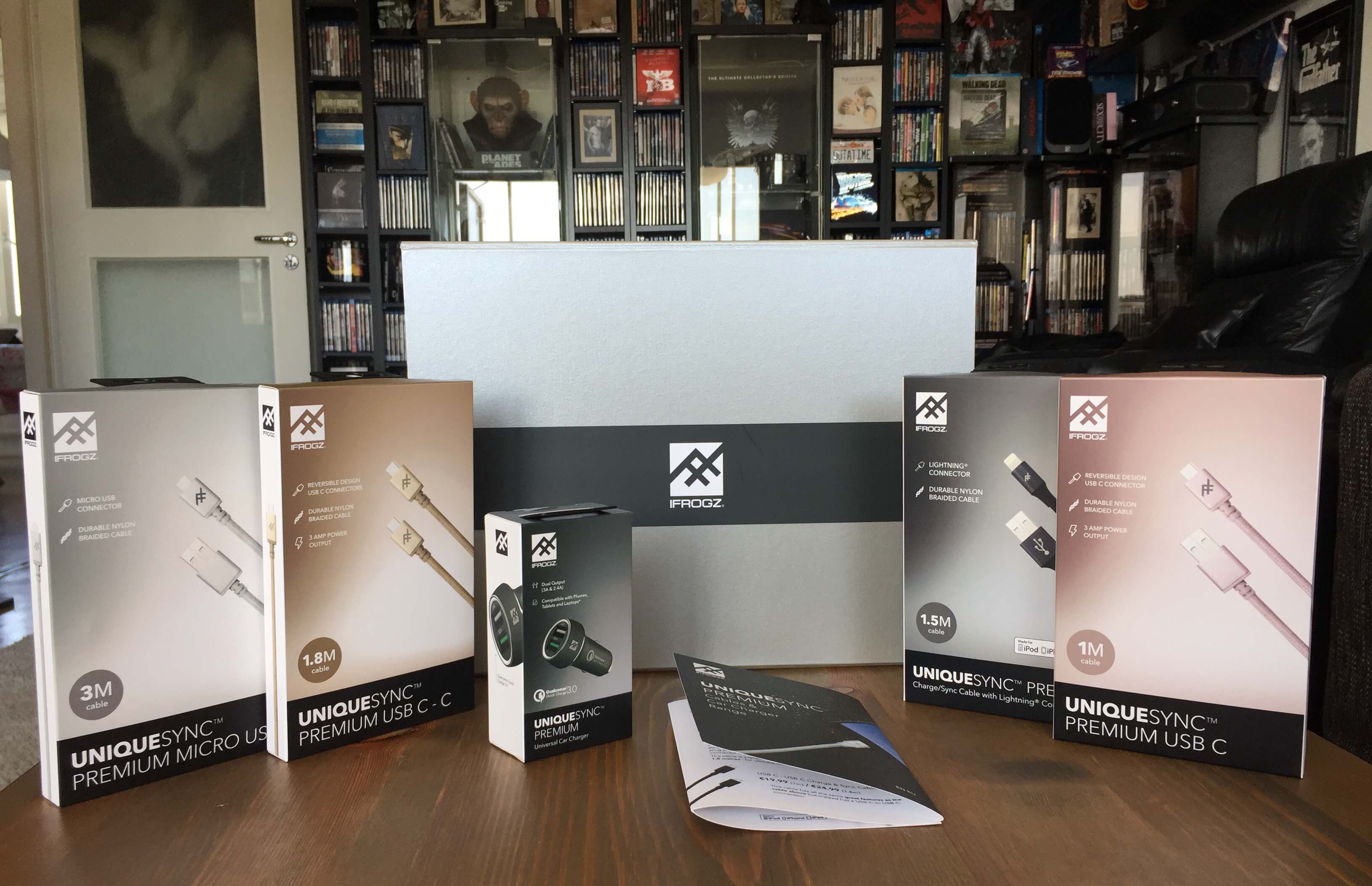 Their UNIQUE SYNC Premium line up! A collection of Usb cables for charging your smart devices and a universal car charger with Quick Charge 3.0. The first thing that got my attention just from looking at the boxes were the nice colors these cables had, and then it hit me, these are the same colors that are used in a lot of the smartphones and tablets out there, so a nice touch for those who have a golden color iPhone for example and would like to have a similar cable color to go with it, very nice! I opened the products to try the cables and I really loved them! Very nice and such high quality cables. They are hardwearing, sturdy and durable without a doubt, you can't rely that these cables wont brake at all like the original iPhones cables intend do after a while, sometimes even after a short while… no, these cables will be staying for a long time on my bedside table.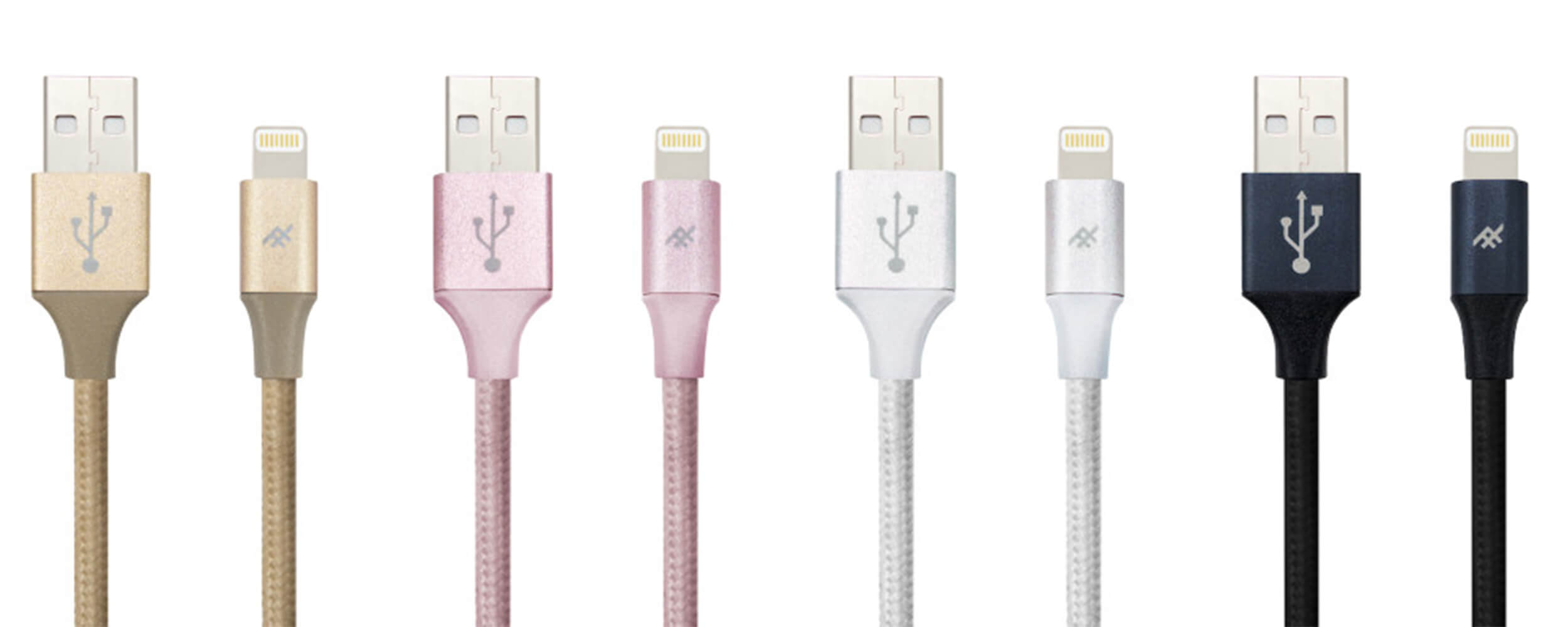 I Have a black iPhone 6+ so I'm glad the black cable was to my iPhone! looks sweet ;) but also used one to my Playstation 4 controller ;) the box included a USB C to C, USB Lightning cable, Micro USB and a USB C. That are the cables that this line up includes.
all of the cables in the range are equipped with signature features:
– The braided cable jacket is made of highly durable nylon to ensure product longevity.
– Stylish anodized aluminium housing help to protect the connections.
– 4 color options available to match your style: Black, Gold, Rose Gold and Silver.
I want to Thank ZAGG.COM and IFROGZ for this nice set of cables. You can have them to, order them from here! =) check them out!