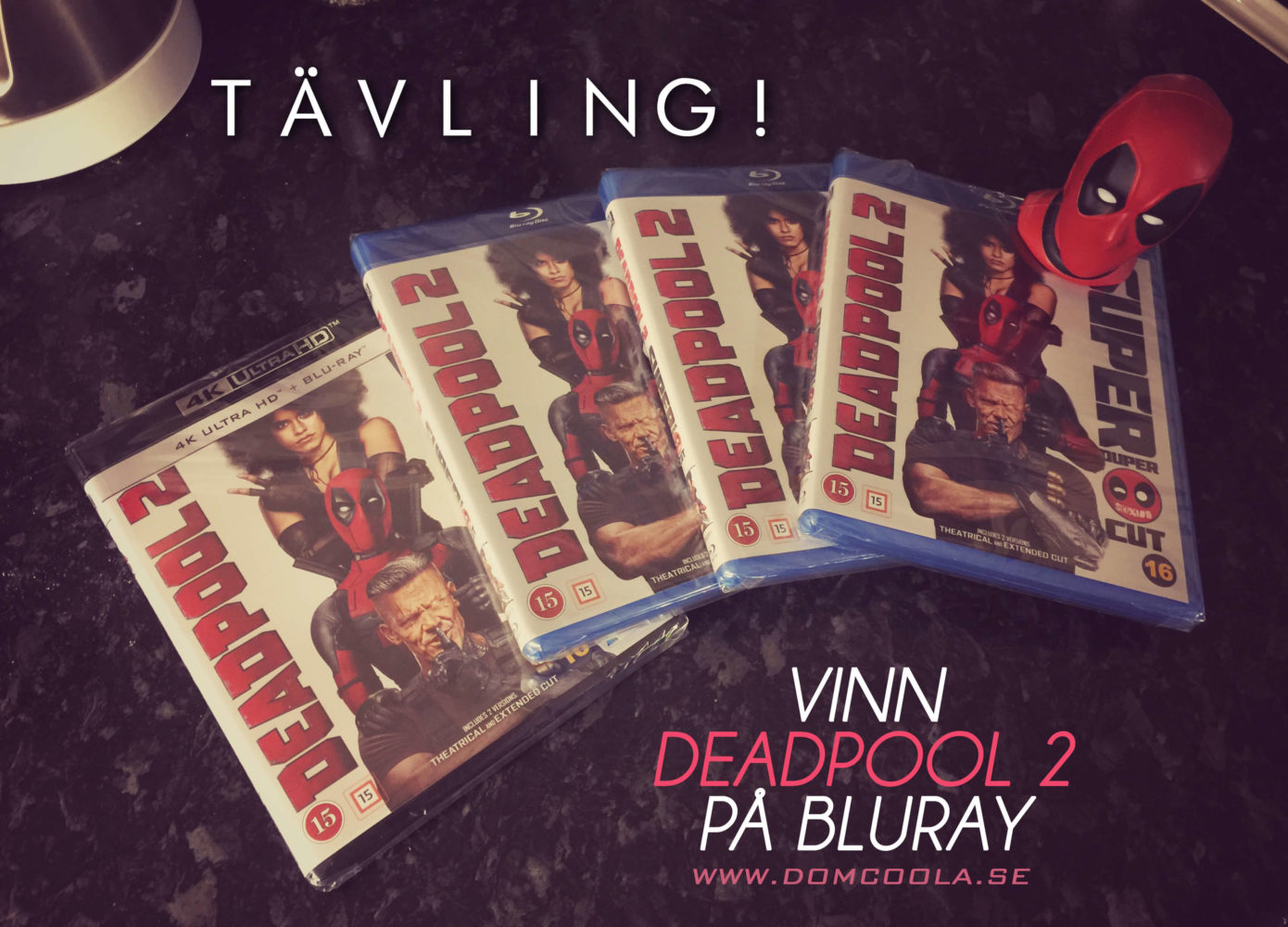 Thanks to 20th century fox we have the new DEADPOOL 2 movie on Blu-ray for giveaway to some lucky winners! How to participate? Simple:
1. Comment below who is your favorite superhero (doesn't matter who)
2. Share this post on your facebook page
3. Follow our facebook page "Domcoola.se"
That's it!
The giveaway ends Wednesday next week, October 3rd, and the winners will be presented later that evening. GOOD LUCK!