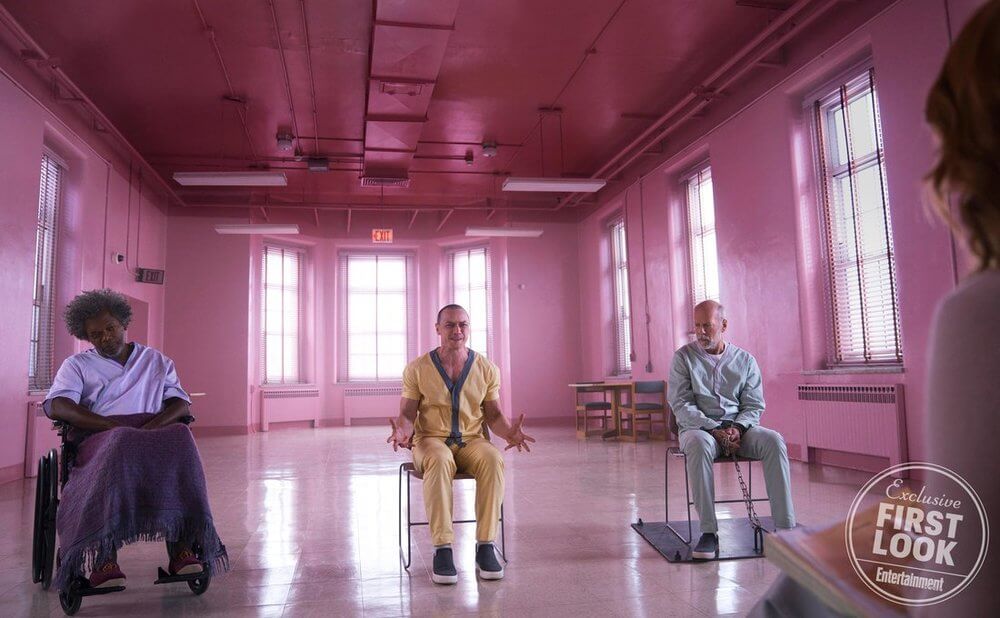 Here are the first pictures from the sequel to Unbreakable called GLASS that I've been looking forward for so much! This could be M. Night Shyamalan's real comeback as he has being doing so many horrible movies lately… (except Split)
The photo above actually shows the three main character locked up together in a psychiatric ward and participating in group therapy because they think they have superpowers. That's just a little taste of what Shyamalan has in store. He went on to say:
"Eighteen years ago I had this idea: What if comic books were based on reality? I tried to tell the story of superheros in the real world with David Dunn. Then two years ago, I got another crazy notion: What if the afflictions and disorders that everyone in society thinks make a person bad were actually gifts? And I created the origin story for an anarchist who could be good or bad."
Glass will premiere on January 18th, 2019!