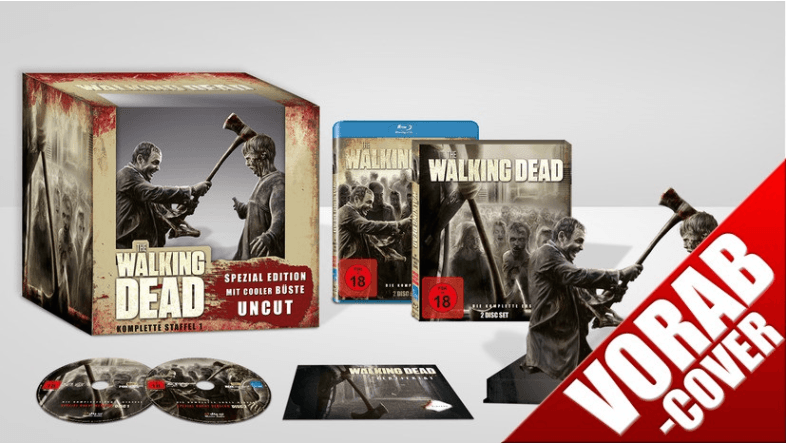 Here is a surprise, THE WALKING DEAD season 1 has gotten a new limited edition bust bluray box! Its a bust from a scene from one of the episodes as you can see on the pic below.
I think it looks nice, but I already have one Limited Edition of Walking Dead that really could represent the whole series. You can see that also below.
Either way, a nice good looking edition that cost 99 euros and can only be bought from mediamarkt.de (Germany). Link here.
what do you think of this edition?