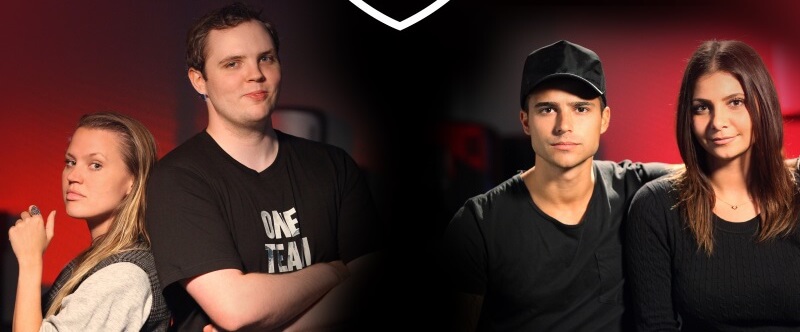 English translation further down.
(Detta är ett sponsrat inlägg men åsikterna är mina egna…)
Coca Cola har verkligen givit två av dom största e-sportarna i Sverige deras tuffaste utmaning hittills… att träna och powerlevla varsin amatör spelare, också kallad noob. zAAz och AdmiralBulldog är smeknamnen på tv spels proffsen och dom ska ta sig an noobarna Eric Sade som är en välkänd musiker samt Ace Wilder (Kristina) som också är musiker och låtskrivare. under deras vingar och lära dom allt dom kan. Dom ska från att vara noobar ta sig upp till toppen och bli Pro's i Rocket League på bara några veckor så räkna med att det blir många sömnlösa nätter för dessa två deltagare för detta blir absolut inget lätt uppdrag att slutföra.
Den 5/11 gör sen lagen upp i Coke Powerlevel Cup live finalen på Inferno Online som man kommer att kunna följa, vem tror du kommer att vinna? Här under finns det en video som Coca Cola har släppt där man kan se hur lagen och deltagarna har förberett sig inför finalen, glöm inte att titta på den ;) ser riktigt spännande ut!
Se lagen träna på Twitch.tv
Du kan hänga med på träning och se hur det går för lagen! Alla som gillar Ace och AdmiralBulldog kan se dem träna den 26/10 kl. 19:00.
(This is a sponsored post but opinions are my own …)
Goggle translate below:
Coca Cola has really given two of the largest e-sports are in Sweden their toughest challenge yet … to train and power leveling respective amateur players, also called noob. ZAAZ and Admiral Bulldog is the nicknames on the pros and they will take on noobarna Eric Said, a renowned musician and Ace Wilder (Kristina) who is also a musician and songwriter. They're going from being noobs get up to the top and become Pro's Rocket League in just a few weeks so expect that there will be many sleepless nights for these two for this is certainly no easy task.
The 5/11 makes the law in Coke Power Level Cup live final at Inferno Online that one can follow, then, who do you think will win? Above is a video that Coca Cola has released where you can see how the teams and the participants have prepared themselves for the final, do not forget to look at it ;) looks really exiting!
See them practice on Twitch.tv
You can keep up with the training and see how it goes for the law! Anyone who likes Ace AdmiralBulldog can see them practice it at 26/10. 19:00.