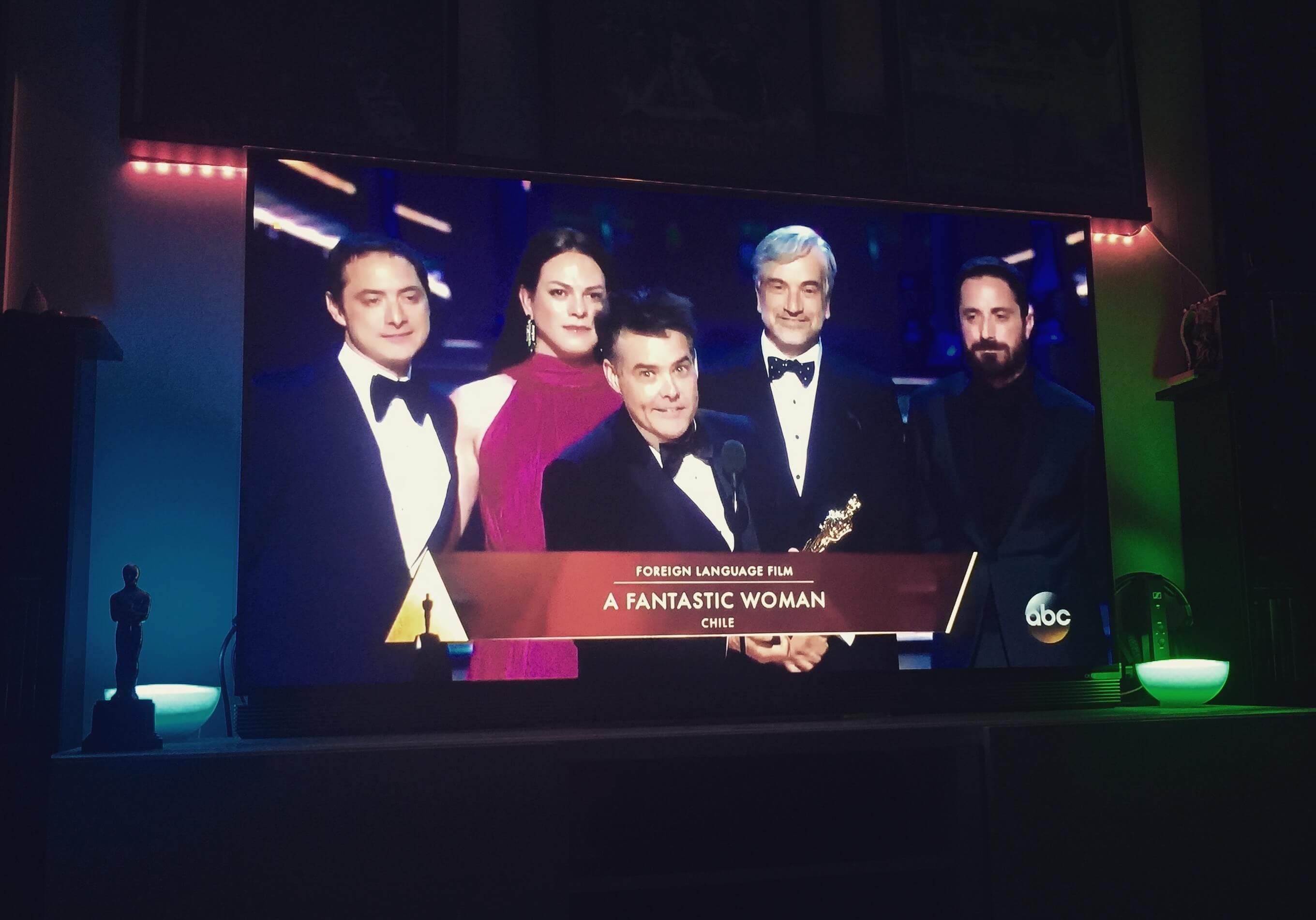 Chile has made history and has won its first Oscar! I'm from Chile but live in Sweden, and I was super happy when they won!
The movie is called A FANTASTIC WOMAN and is directed by talented Sebastián Lelio. I haven't had time to see the movie yet, but I definitely will ;)
The big winner was however Guillermo Del Toro and his movie THE SHAPE OF WATER which took home 4 oscars, including for best director and best movie.
A fairly fun Oscar and where Jimmy Kimmel was a great host again ;)