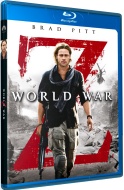 Regissör: Marc Forster
Action/Zombie/Äventyr/Apocalypse, 116 minuter.
Ute på 3D Bluray & Dvd nu!
Brad Pitt har huvudrollen i denna Apocalypse film där jorden har smittats av ett okänt virus som får människor att konverteras till zombiesar på 10 sekunder efter ett zombie bett. Vart viruset härstammar från är okänt, vilken gör att det blir svårt att hitta ett botemedel. Gerry ( Brad Pitt ) får ansvaret och jobbet att leta fram virusets första offer som leder honom till flera olika länder.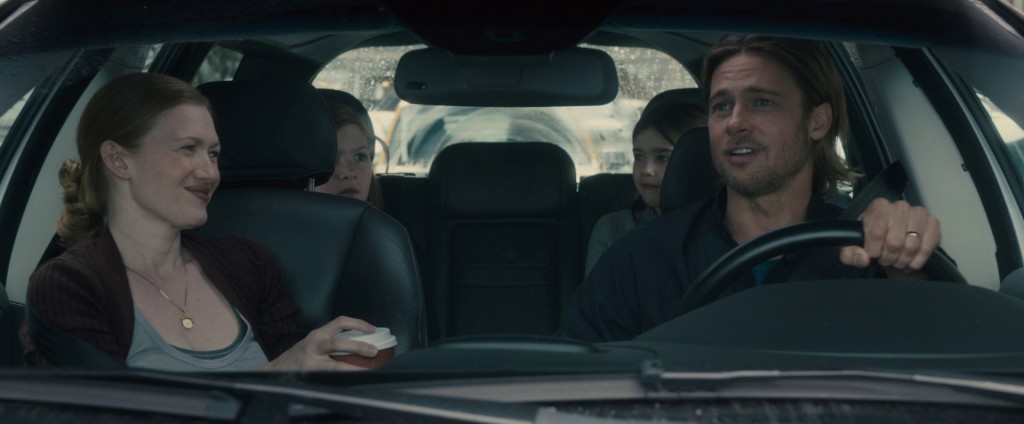 Fyfan vad Zombiesarna var snabba, dom såg ut som hundar med rabies, helt galna! Dom var riktigt läskiga och så fort man såg dom springa efter någon ville man nästan själv springa, dom var bra gjorda faktiskt… bästa zombisarna någonsin i en film. Men handlingen var ganska platt och även utvecklingen av karaktärerna i filmen, det kändes inte som att man fick se så mycket, mer bara hur Brad tar sig från land till land. Jag var lite orolig innan filmen då jag jag fick veta att dom tog bort, skrev om och spelade in 40 minuter av filmen i sista stund vilket normalt brukar leda till katastrof. Men sen läste man att dom kanske hade räddat den då det kom behagliga recensioner. Jag hade då lite bra förväntningar igen, men kanske var dom för höga?
Filmen var ändå bra, men det kändes inte som om det var en Apocalypse film, fick inte den känslan av att hela världen kunde gå under tack vare detta… Sånna filmer brukar jag älska. Denna gillade jag väldigt mycket ändå men mest för att zombiesarna var så otroligt grymma och äckliga.
Handligen fattades det lite mer av och även lite mera action, men nu fick man veta att det kommer en uppföljare. Hoppas på mer handling och ännu mer action.
Betyg: 7/10
+ Zombiesarna, miljöerna… Brad Pitt gör en bra roll.
– Handlingen, saknades mer actionscener. Kändes inte som att katastrofen var globalt.
BILD: 8/10
LJUD: 8/10
EXTRAMATERIAL: 6/10
Origins (8:21/HD) – Director Forster and others discuss adapting Brooks' novel and explain why they felt it necessary to deviate from the novel's structure when making a theatrical film.
Looking to Science (7:28/HD) – This too-brief piece discusses what real-world events have ties to the zombie outbreak in the film.
WWZ: Production (HD) – This four-part documentary highlights the filming of several key sequences in the movie. Outbreak (8:31/HD) shows how the filmmakers recreated Philadelphia in Glasgow, whileThe Journey Begins (8:39/HD) reveals the process behind the film's visual effects. Behind the Wall(9:41/HD) reveals the secrets behind the Israel sequences, and Camouflage (9:25/HD) tackles the new ending.