Regissör: Jeff Wadlow
Action/Komedi/Drama/Comic, 103 minuter.
Premiär: Ute på Bluray nu!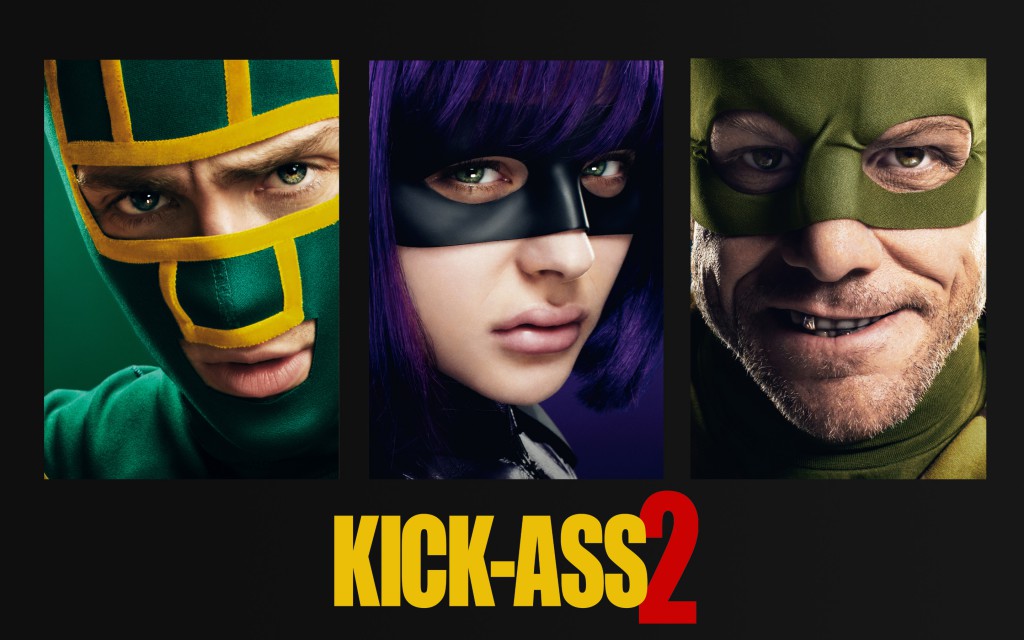 High-School superhjälten Kick-Ass (Aaron Taylor-Johnson) skapar en grupp med några vanliga medborgare som också fått nog av kriminalitet. Detta efter att hans partner The Hit-Girl lagt ner sin kostym och försökt starta ett normalt liv.
Samtidigt har Red Mist bytt namn till The Motherfucker och har själv börjat leta efter dom farligaste skurkarna som ska joina hans onda liga för att krossa Kick-Ass och hans gäng.
Kommer dom att lyckas?
Kick-Ass 2 överraskade mig återigen! Trodde inte den skulle vara lika bra som första filmen men den lyckades! Den är cool, häftig och rå.
Gillade du första kommer du gilla den här också =) Jim Carrey är också med och spelar en skön roll, men Chloë Grace Moretz äger igen som 14 åriga Hit Girl!
Rekommenderas!
Betyg: 8/10

+ Rå som satan haha, cool film med roliga och grymma scener.
– Kunde ha haft mera special effekter då det ändå handlar om "superhjältar".
BILD: 9/10
LJUD: 8/10