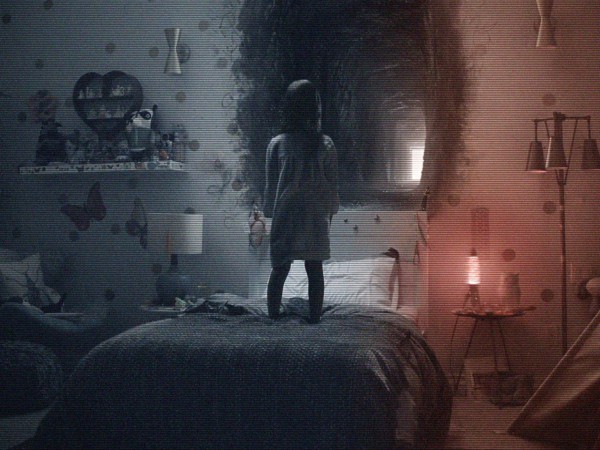 Paranormal Activity: The Ghost Dimension så kommer den sista delen att heta och ska släppas på bio den 23:e oktober.
USA TODAY säger att filmen kommer att besvara alla frågor kring mysteriet från alla Paranormal filmerna.
"All the questions that everyone has asked from the past 'Paranormal Activity' films: What does Toby look like? What's the backstory to the families? These questions have been teased out. Now they will be answered," sa producenten Jason Blum.
A, gillade faktiskt bara första filmen och den sista spin-off filmen "the markt ones" har jag inte sett, ska se den snart… men skönt att den får ett slut, ingen blev aldrig i närheten lika bra som första filmen. Borde ha slutat där direkt.
Paranormal Activity: The Ghost Dimension centers on the Fleeges — father Ryan (Chris J. Murray), mother Emily (Brit Shaw) and their young daughter Leila (Ivy George) — who move into a house and discover a video camera and a box of tapes in the garage. When they look through the camera's lens, they begin to see the paranormal activity happening around them – including the re-emergence of young Kristi and Katie. The video camera footage will be presented in 3D in theaters.