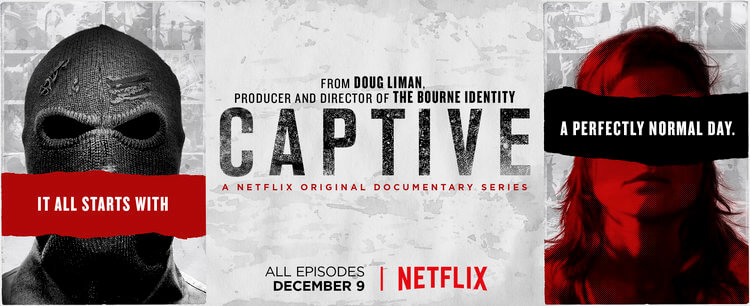 Wow, this trailer for the new Netflix documentary about kidnapping was intense… it involves 8 real cases, with real people who has been kidnapped or was the kidnapper… the footage are real and it seems like it will be very powerful to watch.
Check out the Trailer for your self below and see what I'm talking about.
Captive arrives on Netflix on December 9, 2016.
CAPTIVE delves into the terse, dangerous world of hostage negotiation. Victims, negotiators, and kidnappers give an unprecedented look at what it means to be captive.