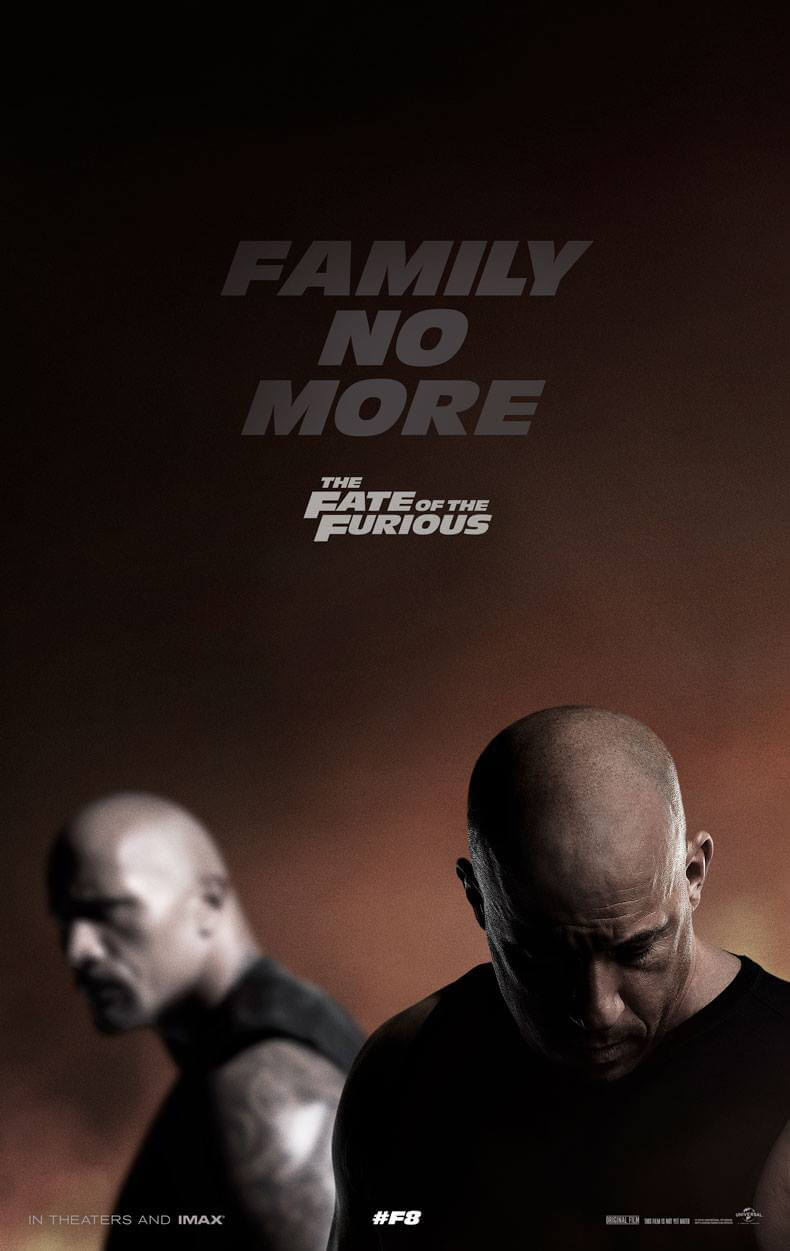 THE FATE OF THE FURIOUS (2016) Pre-screening
Director: F. Gary Gray
Actors: Dwayne Johnson,  Charlize Theron, Vin Diesel
Action/Crime, 136 minutes.
Distributor: Universal Pictures
Out on cinemas soon!
"Now that Dom and Letty are on their honeymoon and Brian and Mia have retired from the game-and the rest of the crew has been exonerated-the globetrotting team has found a semblance of a normal life. But when a mysterious woman seduces Dom into the world of crime he can't seem to escape and a betrayal of those closest to him, they will face trials that will test them as never before. From the shores of Cuba and the streets of New York City to the icy plains off the arctic Barents Sea, the elite force will crisscross the globe to stop an anarchist from unleashing chaos on the world's stage… and to bring home the man who made them a family."
These movies has gotten more entertaining but also more dumber trough out the years, but after 7 furious chapters they finally managed to find a balance. The latest installment was actually better then I though it would be… even though I didn't have any high expectations to begin with. Still… I enjoyed the movie a lot. The best thing all the Fast & Furious movies seem to have is good old action and an awesome soundtracks and in the 8 chapter it had plenty of both. You will have your seat shaking from start to finish. The story was average, very simpel but more logical than the last one which was one of the dumbest stories I've ever seen on a movie, so an improvement there. The comedy part was very basic, not much to cheer for either but you will get some laughs here and there.
If you enjoy action, cars, music and cheesy dialog you will definitely enjoy this movie.
RATING: 7/10