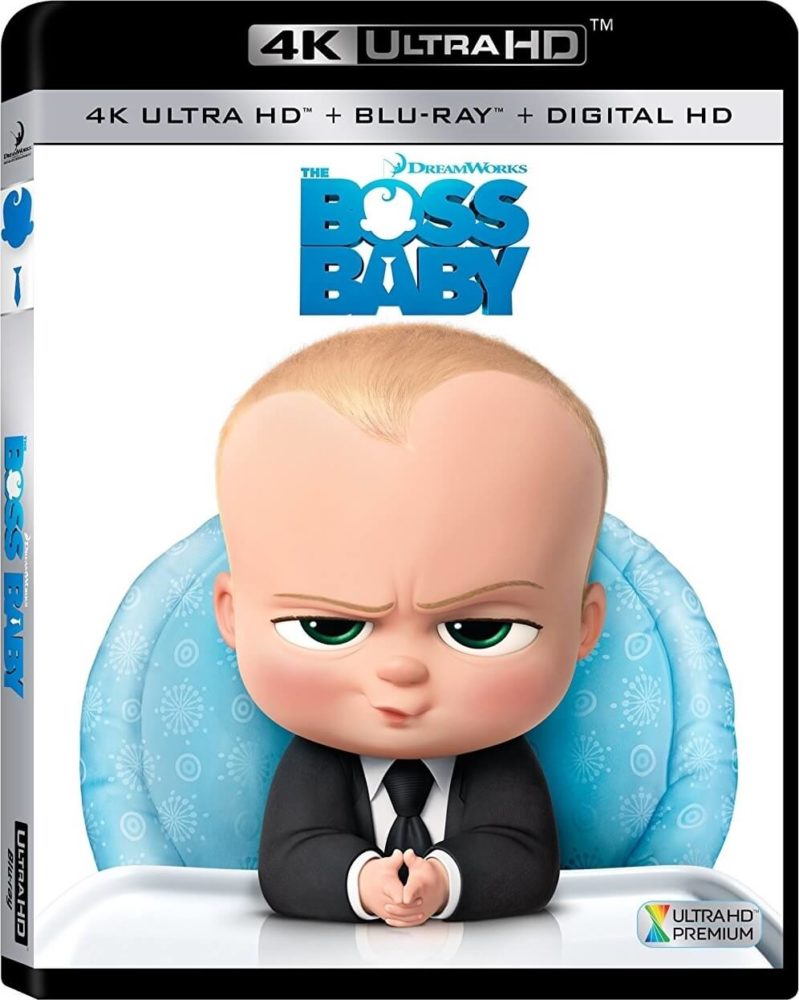 THE BOSS BABY (2017)
Director: Tom McGrath
Actors: Alec Baldwin,  Steve Buscemi,  Jimmy Kimmel
Animation/Family, 97 minutes.
Distributor: 2oth Century Fox
Out on Bluray and Dvd now, you can order it here!
"Seven-year-old Tim Templeton has always been a boy of an overactive imagination, and for the past seven years, life was all peaches for him, getting all the love and affection from his caring parents. However, life will never be the same and Tim won't be the centre of attention anymore as the arrival of an improbable new brother named Boss Baby, dressed in a black suit complete with a tie and a briefcase, will shortly rob him of all love, as he takes over the whole Templetons' house. Nevertheless, although this may be true, soon, Tim and the new Boss in a diaper will need to put differences aside and join forces, as a sneaky scheme involving the head of Puppy Co. threatens to tilt the balance of power towards their insidiously adorable furry antagonists, not to mention that the next Pet Convention is in only two days.. Brothers, hurry up."
The Baby Boss was a fun and lighthearted movie for the whole family to enjoy, it had fun characters, funny jokes and an awesome voice performance of Alec Baldwin as Boss Baby! Older audience will find this hilarious, because we know Alec more from older movies where he as an actor has made him self known as a great business man performer.
The 4K SHINES here! Its amazing, the colors and the sharpness are incredible! Here is were animated movies will have a huge advantage over live action movies, truly remarkable. Really recommend this get this movie in 4K UHD if you have a 4K player and television ;)
The Boss Baby is an enjoyable film safe to keep you and your family thoroughly entertained.
RATING: 6,5/10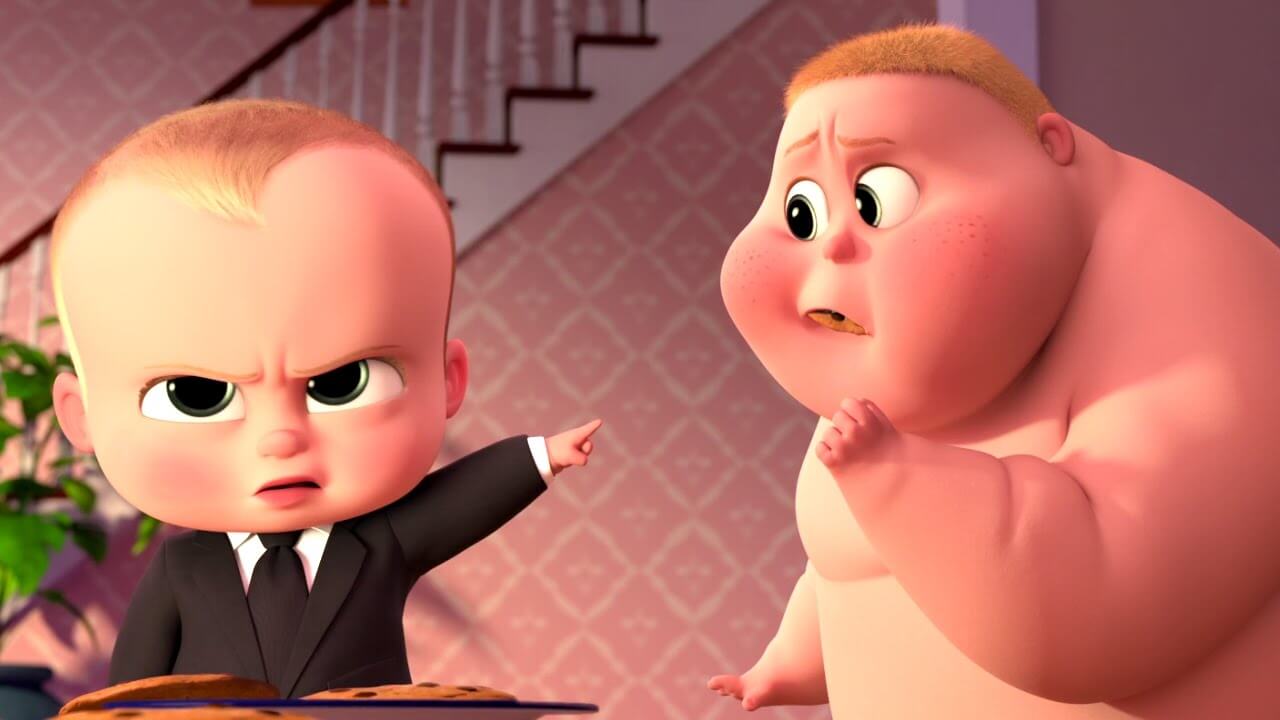 Extras:

BabyCorp and You 
The Forever Puppy Infomercial
The Boss Baby and Tim's Treasure Hunt Through Time
Cookies Are for Closers: Inside BabyCorp 
The Great Sibling Competition
Happy Accidents: The Deleted Scenes of The Boss Baby 
Gallery