SAUSAGE PARTY (2016) Blu-ray
Director: Greg Tiernan,  Conrad Vernon
Actors: Seth Rogen,  Kristen Wiig,  Jonah Hill
Animation/Adventure, 89 minutes.
Distributor: Sony Pictures
Out on Bluray and Dvd now, you can order it here!
"In a supermarket named "Shopwell's", various groceries all dream of one thing: to be chosen by a customer and taken to their home. But soon enough, they learn the horrible truth about what happens to food when put into human hands. A hot dog sausage named Frank, and his friends, vow to warn his friends at Shopwell's of their terrifying future, and in the process, wages war with the human race."
History has been written! The first animated movie to have so many "F" words and so much drugs and sex included into the dialog and story, haha this is without a doubt the funniest animated movie I have ever seen! And the story actually has a good message to it when you start to think deeper after seeing it. But seriously, Sausage Party made me laugh so much I almost cried at a lot of the scenes! There was a moment when it got a little calm and some of the jokes were starting to get old but then it just raised it self again and didn't stop there.
Great actor voices, awesome characters, really funny dialogs… if you're a fan of all the other Seth Rogen movies, if you loved This is the End you will absolutely LOVE Sasuage Party!
Warning! Don't take your kids to this movie, this is definitely a movie for adults I mean it! Don't think "Hey, it's an animated movie, it can't be that gross?" Yes it can and even beyond that…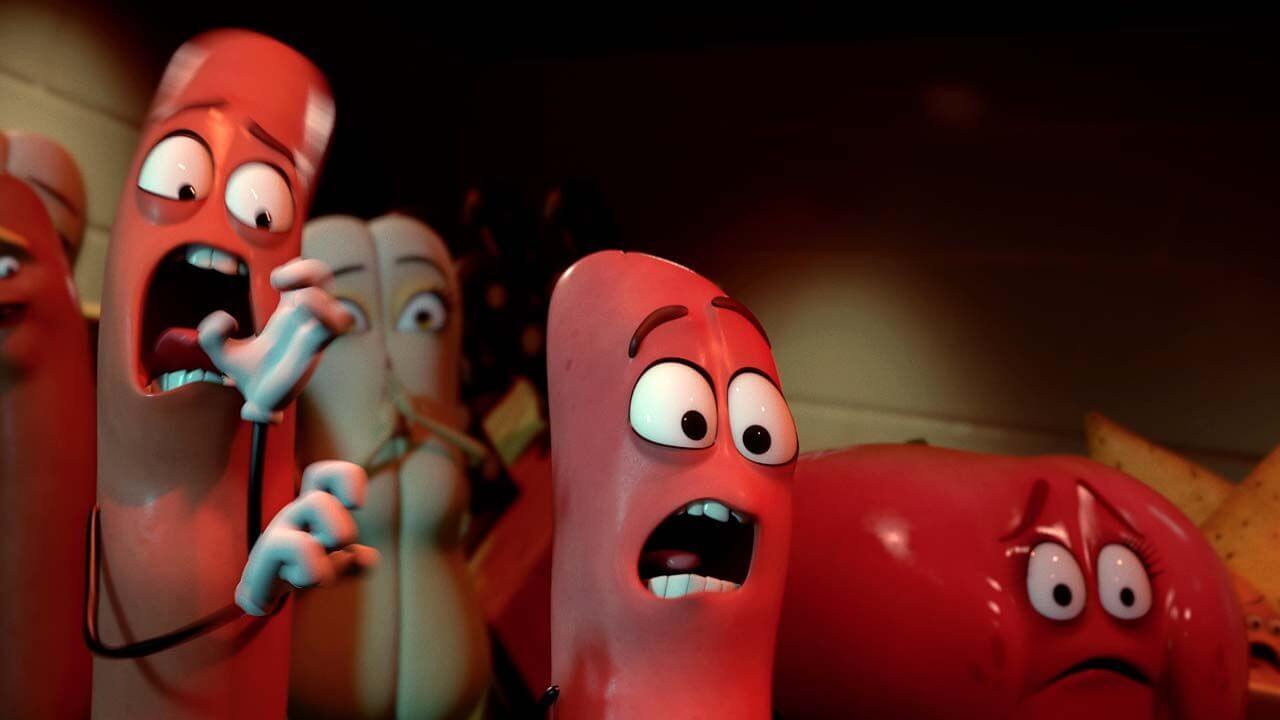 RATING: 9/10!
+ Lots of hilarious extras!
Extras:

The booth
The great beyond
The pitch
Seth Rogen's animation imaginatorium
Good food gag reel
Shock and Awe: How did this get made?
Line-o-rama