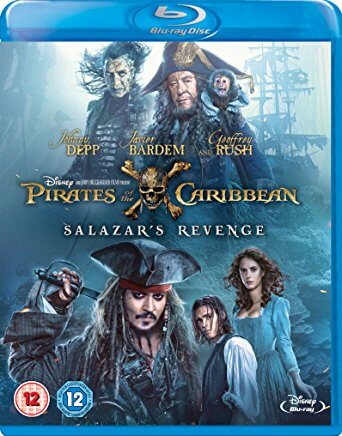 PIRATES OF THE CARIBBEAN Salazar's Revenge (2017) Blu-ray
Director: Joachim Rønning,  Espen Sandberg
Actors: Johnny Depp,  Geoffrey Rush,  Javier Bardem
Action/Adventure 129 minutes.
Distributor: Walt Disney
Out on Bluray and Dvd now, you can order it here! 
"Captain Jack Sparrow finds the winds of ill-fortune blowing even more strongly when deadly ghost pirates led by his old nemesis, the terrifying Captain Salazar, escape from the Devil's Triangle, determined to kill every pirate at sea…including him. Captain Jack's only hope of survival lies in seeking out the legendary Trident of Poseidon, a powerful artifact that bestows upon its possessor total control over the seas."
What to say about the fifth installment of the Pirates of the Caribbean franchise… Well Jack Sparrow is back at it again and to be honest I have gotten a bit bored of Johnny Depp's character lately. He was fun to watch on the first two movies but then it got to a point where they over used the character… but, that doesn't mean there isn't someone else to steal the spotlights… and that's what makes this movie a bit more interesting again. Javier Bardem, one of my favorite actors plays the villain in this movie, and he did a fenomenal job portraying the evil Captain Salazar, one of the coolest looking villains ever!
There isn't much storytelling here, it's a point A to point B movie but it still feels entertaining enough to keep your attention, and a lot thanks to the visual effects… wow, they sure made some impressions here. Again, the cool look of Captain Salazar has to do a lot with the visual effects, so a big thumbs up for the visual department.
The soundtrack is also something that works really good, but thats something this franchise is already known for.
Pirates of the Caribbean 5 is a step up from the fourth installment but still doesn't convince me to hype myself for another sequel.
RATING: 5/10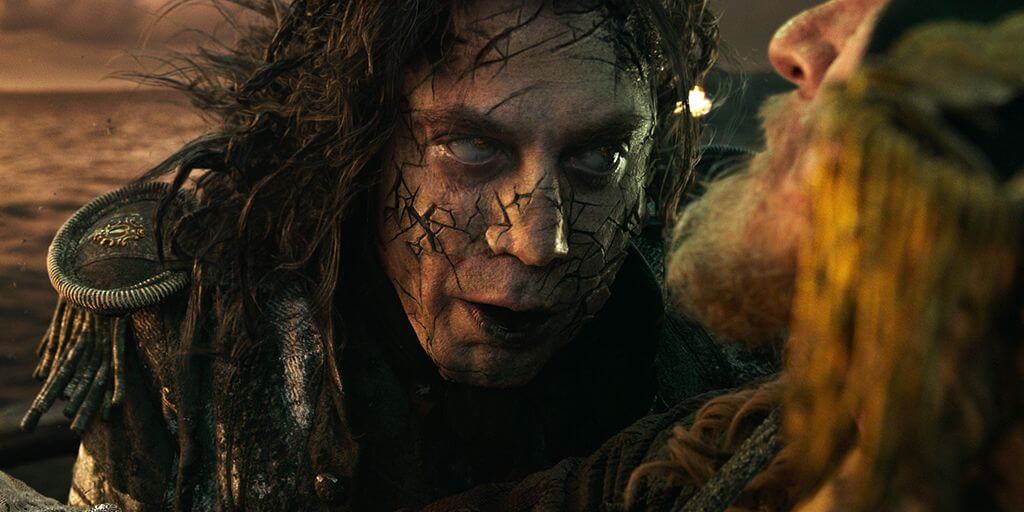 It does however have a lot of special features to keep you satisfied for a while.
Extras:
• Dead Men Tell More Tales: The Making Of A New Adventure
• A Return To The Sea 
• Telling Tales: A Sit-Down With Brenton & Kaya
• The Matador & The Bull: Secrets Of Salazar & The Silent Mary 
• First Mate Confi dential 
• Deconstructing The Ghost Sharks
• Wings Over The Caribbean 
• An Enduring Legacy 
• Bloopers Of The Caribbean 
• Jerry Bruckheimer Photo Diary 
• Deleted Scenes