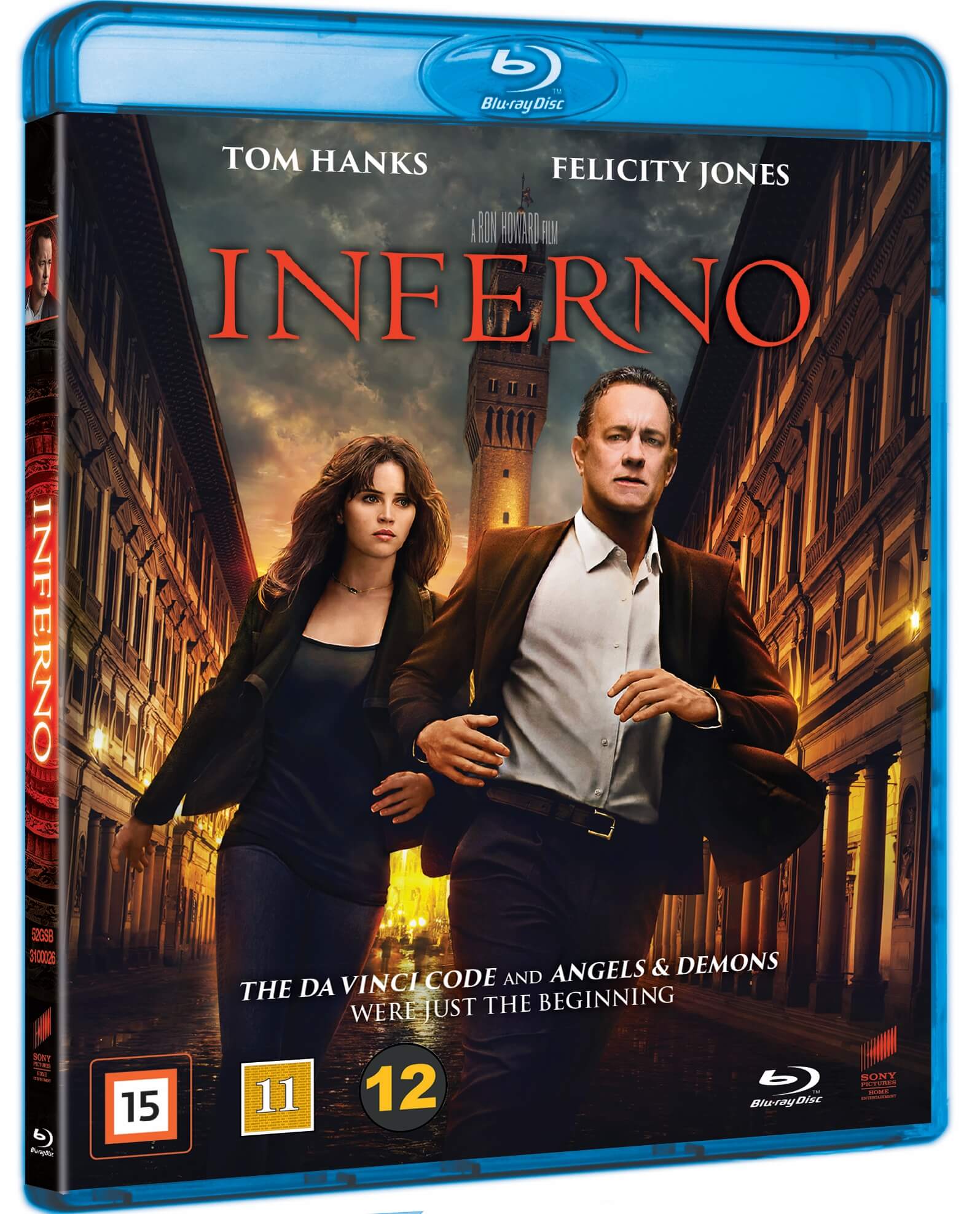 INFERNO (2016) Blu-ray
Director: Ron Howard
Actors: Tom Hanks,  Felicity Jones,  Irrfan Khan
Action/Adventure, 121 minutes.
Distributor: Sony Picture
Out on Bluray and Dvd now, you can order it here!
Review by: Beauty Martinez
If you know me, you're well aware of my obsession with Dante Alighieri. So it was no surprise that I began hyperventilating when knowing a movie based on one of Dan Brown's novels were not only becoming a movie-adaption but also based on Dante's classic book as well, The Divine Comedy.
The love I have for those three volumes is beyond everything, and now I wonder – if this was Inferno (based on the first volume, obviously there must be two movies coming up as well? Based on volume two and three, which are Purgatorio and Paradiso. Now, if that happens, I will end up being the happiest girl to ever walk the face of the Earth.
– And if any of you haven't yet taken the time to read a worldwide classic, a masterpiece in literature, I suggest you stop whatever you're doing, make sure you get a copy, and enter the fantastic mind of one of the greatest poets and writers in history.
Inferno, the movie, was exactly how I imagined it to be like, how I imagined Dante painted hell. Every sinner paying for their sins, The Divine Comedy talks about it during the entire first volume.
For example, if you were a fortune-teller of some kind, looking into the future and that sort of thing, your punishment was clearly to walk for the rest of your life backwards, not knowing what was in front of you. Here it wasn't only about that, but so much more, and just as mind-tricking as previous films. It's deep, intelligent, and beautifully made. The vision was flawless, never a dull moment, and the acting just as brilliant as it can get.
Robert Langdon, played by the always phenomenal Tom Hanks wakes up in the beginning of the movie at what he thinks is a hospital in Florens, as he tries to remember anything from the last 48 hours, he's now in for a hide speed ride in the historic streets of Florens, alongside Dr Sienna Brooks. Needing to regain his memory and place every piece of the puzzle together, before a plague is spread and practically ends humankind.
Strongly recommended, if you haven't read the book you will still enjoy it. It's beautifully made, intense, and highly intellectual. 9/10