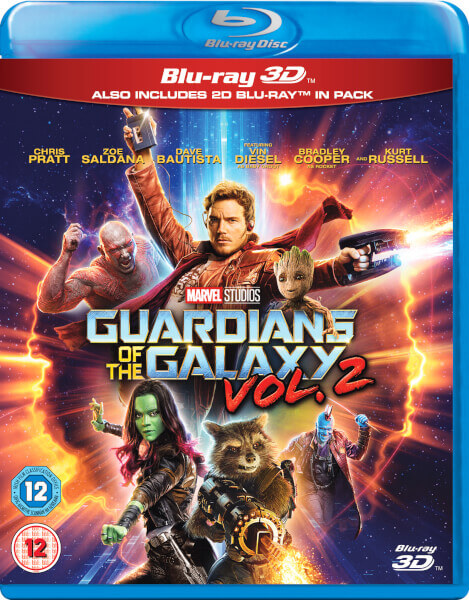 GUARDIANS OF THE GALAXY VOL.2 (2017) 3D Blu-ray
Director: James Gunn
Actors: Chris Pratt,  Zoe Saldana,  Dave Bautista
Adventure/Sci-fi, 136 minutes.
Distributor: Disney
Out on 3D Blu-ray, Blu-ray and Dvd now, you can order it here!
"After saving Xandar from Ronan's wrath, the Guardians are now recognized as heroes. Now the team must help their leader Star Lord (Chris Pratt) uncover the truth behind his true heritage. Along the way, old foes turn to allies and betrayal is blooming. And the Guardians find that they are up against a devastating new menace who is out to rule the galaxy."
Wow, let me start by saying this… Visually, this is one of the most wonderful movies out there. The vivid colors, the cinematography, the visuals… they look stunning! You could almost take a screenshot on any scene and print it out and use it as a frame on the wall. Yes, It looks that beautiful.
The movie has a lot to live up with since the first one was so successful and the director James Gunn nails it once again.
This time around its more story to it and thats a good thing but it does feel a bit slow paced at some points. But when the action starts to evolve, it really goes all in.
A great cast, but now, with one of my childhood stars Kurt Russell joining the list its even better! And there's a even better childhood hero star making a cameo in the movie… oh boy, he was awesome! :D
The soundtrack? Well, that was one of the best things in the first movie, and yes it delivers here too ;) you wont be disappointed!
I had the opportunity to review the 3D version, I watched both versions to be honest and they both look great, but if you want to get more out of the visuals, this movie is made for it… everything great about the visuals that I talked about pops out even more, very good 3D content here, it works perfectly.
A great sequel to a fantastic cool Marvel franchise, you're in for some eye candy ;)
Rating: 8/10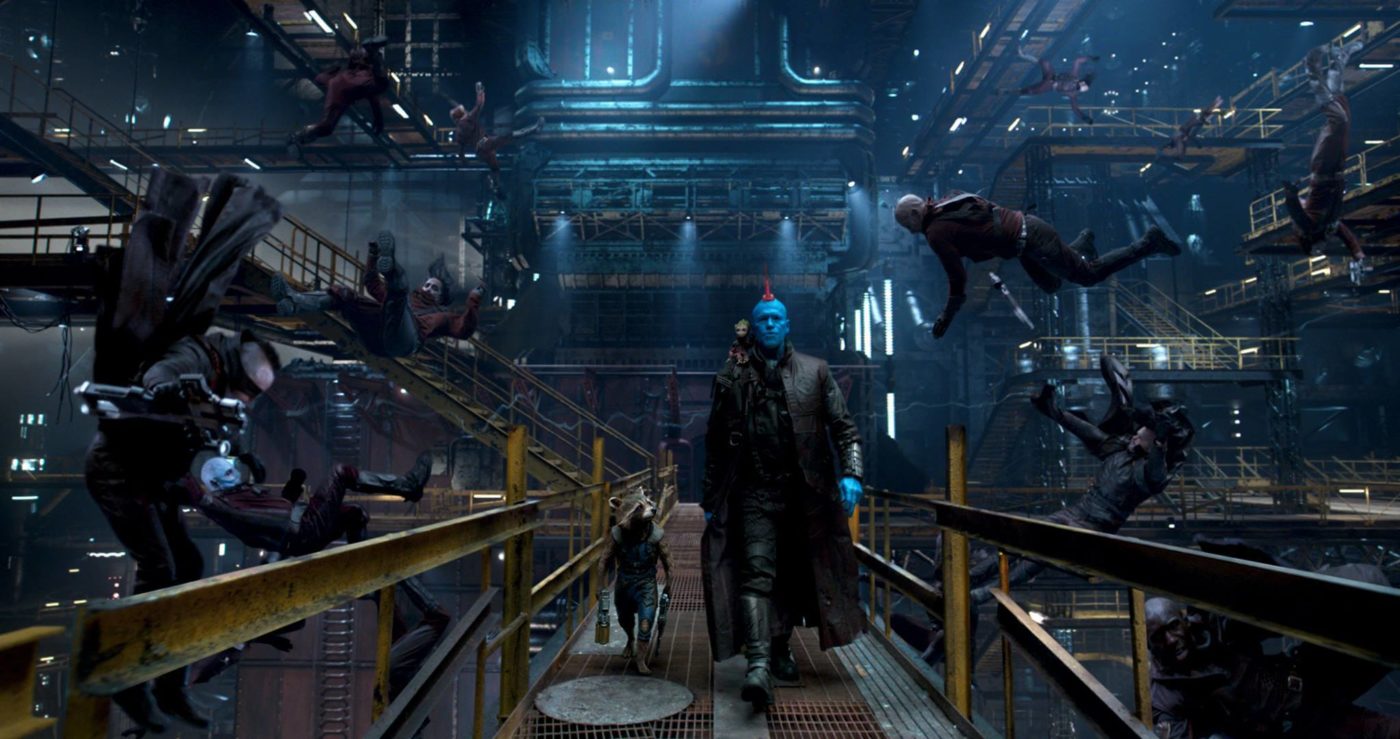 A lot of extras here, very fun to watch.
Extras:

The Making Of Guardians Of The Galaxy Vol. 2
Guardians Inferno Music Video
Play Movie With James Gunn Visionary Intro
Gag Reel
Deleted Scenes
Audio Commentary