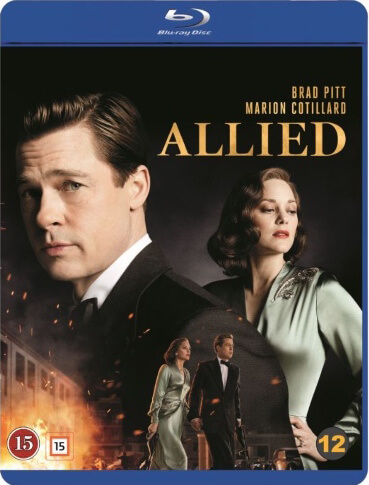 ALLIED (2016) Blu-Ray
Director: Robert Zemeckis
Actors: Brad Pitt,  Marion Cotillard,  Jared Harris
Action/Drama, 124 minutes.
Distributor: Paramount Pictures
Out on Bluray and Dvd now, you can order it here!
"In 1942, during the World War II, the Canadian spy Max Vatan goes parachuting to the French Morocco to meet the French spy Marianne Beauséjour that is posing of his wife in Casablanca. Their mission is to assassinate the German Ambassador in a reception. They live together for a couple of days and soon fall in love with each other. When they reunite in London, their relationship is tested by the pressures of war."
The very talented director of the fantastic classic Forrest Gump mr.Robert Zemeckis is back once again but this time with a more serious movie called Allied. I will keep it short, the movie was very good, it was gorgeous to watch, the cinematography is rich in atmosphere and colour and is quite poetic too, while the sets, scenery and costumes are evocative and eye-catching and the chemistry between Brad Pitt and Marion was perfect. However, the pacing is quite uneven, sometimes you lost the connectivity to the story because of some long and a bit boring scenes but it snatched it up again with great action.
Overall a good wartime romance for the evening to watch with your lady, your man or with your self!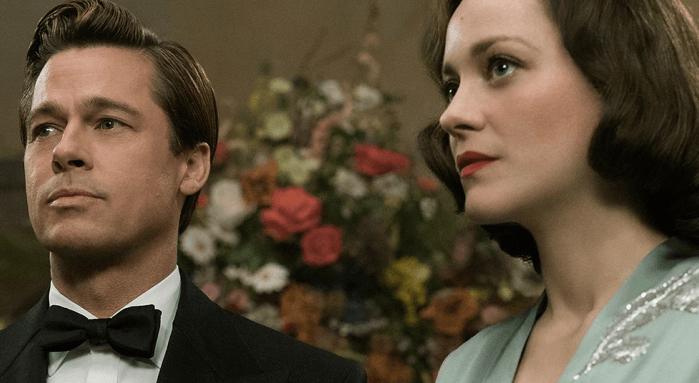 RATING: 6,5/10
Extras:

From Stages to the Sahara: Production Design
Through the Lens: Directing with Robert Zemeckis
A Stitch in Time: The Costumes of Allied
Lights, Pixels, ACTION! The Visual Effects of Allied 
That Swingin' Sound: The Music of Allied 
And much more!