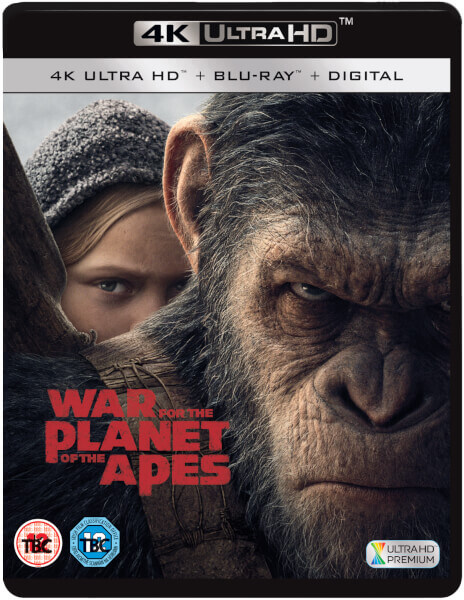 WAR OF THE PLANET OF THE APES (2017) 4K UHD
Director: Matt Reeves
Actors: Andy Serkis, Woody Harrelson, Steve Zahn
Action/Drama, 140 minutes.
Distributor: 20th century fox
Out on 4K UHD, Bluray and Dvd now, you can order it here!
"Caesar and his apes are forced into a deadly conflict with an army of humans led by a ruthless Colonel. After the apes suffer unimaginable losses, Caesar wrestles with his darker instincts and begins his own mythic quest to avenge his kind. As the journey finally brings them face to face, Caesar and the Colonel are pitted against each other in an epic battle that will determine the fate of both their species and the future of the planet."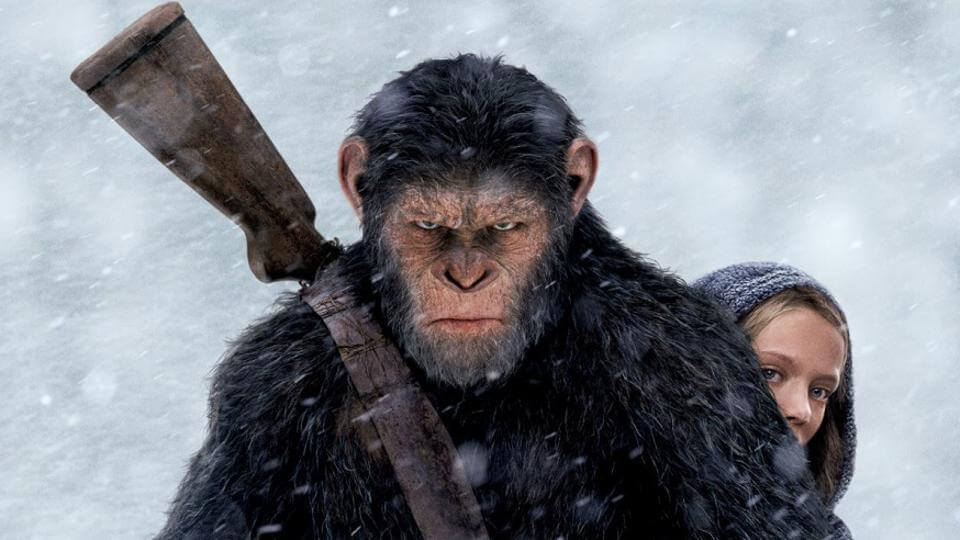 The incredible trilogy of the Planet of the Apes franchise has finally been completed. And it's so sad because I enjoyed these movies so much and I was always looking forward for the upcoming sequel… Now, I'm not really sure that this is the end of the franchise but I haven't heard any news about another sequel being planed… either way, War of the Planet of the Apes was very good but a bit different from the first 2 movies, this one had much more feelings involved making this sequel more of a drama, which is appreciated but slows down the pace a little bit from what we were used to, nothing bad though…
The acting of the actors behind the apes are incredible, just as before and even better… and thats a very important thing here because the apes are what we mostly get to see in this chapter… the expressions, they way they interact with each other and how they communicate feels so real, they really nailed the performance there. I must also ad here that Woody Harrelson who plays the villain does a marvelous performance as well, made me almost hate him in real life too because he was so evil.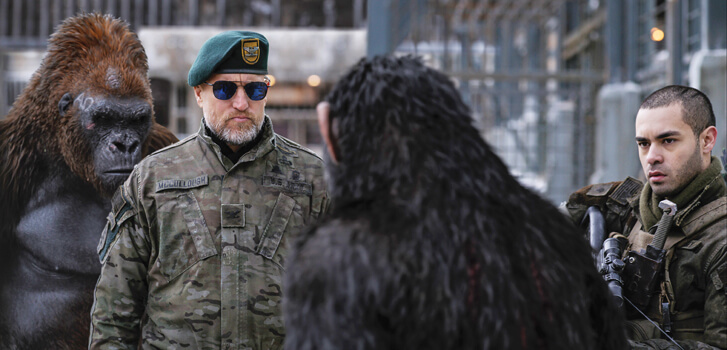 The 4K is stunning as usual, a very sharp picture quality making it possible to even see detailed wrinkles on the apes and humans faces. Only had a few scenes with poor resolution but not many…
The HDR looks good, just little darker on white areas compared to the blu-ray version, but thats what the director intended I suppose.
The sound is amazing, the apes scream, howl, grunt and loudly chatter towards war and it all sounds so damn good… I would say that it's so good that I would recommend an electronic store to have it as a demo for a great surround system.
Very happy with the 4K UHD  version and overall very satisfied with the movie it self. It had me sucked in to their world and the whole story from beginning to end felt complete.
From a trilogy perspective, its one of the best trilogies out there ever made, every movie is so good and can easily stand out as one of the better movies on its own. War of the Planet of the Apes gives a perfect ending for the franchise.
SCORE: 8/10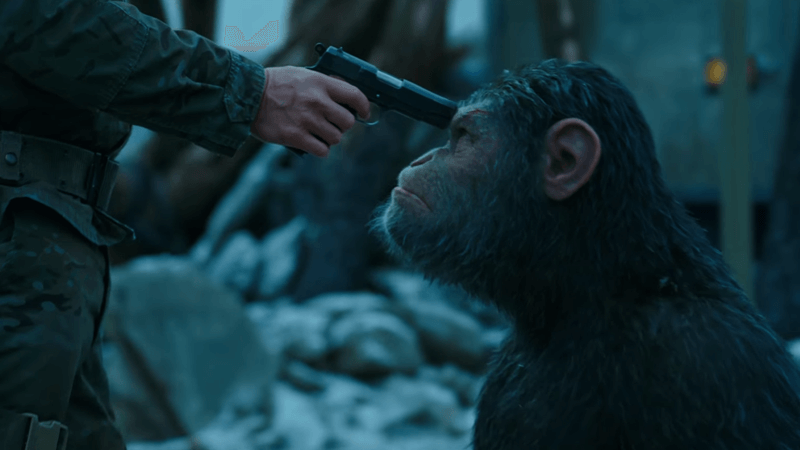 Great extras and lots of interesting things to watch here.
Extras:

War for the Planet of the Apes in High Definition
Audio Commentary by Director Matt Reeves
Deleted Scenes with Optional Audio Commentary by Director Matt Reeves
Apes: The Meaning of It All
And More…
4K and Bluray Comparisons.
The biggest difference between 4K Ultra HD and traditional Blu-ray is that the former supports resolutions up to 3840 x 2160 (4K), while the latter caps out at 1920 x 1080 (1080p). 4K is four times better than Blu ray. HDR is also available in 4K UHD… HDR expands the range of both contrast and color significantly. Bright parts of the image can get much brighter, so the image seems to have more "depth." Colors get expanded to show more bright blues, greens, reds and everything in between.