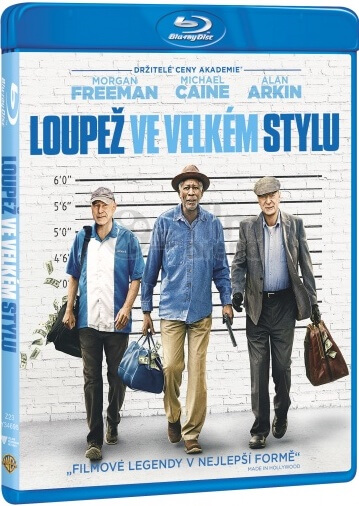 GOING IN STYLE (2017) Blu-ray
Director: Zach Braff
Actors: Michael Caine, Richie Moriarty, Morgan Freeman, Josh Pais,
Comedy/Crime, 96 minutes.
Distributor: Warner Bros
Out on Bluray and Dvd now, you can order it here! 
"A reboot of the 1979 movie that was directed by Martin Brest and featured George Burns, Art Carney, and Lee Strasberg. Three seniors, who are living social security check to check and even reduced to eating dog food at times, decide they have had enough. So, they plan to rob a bank…problem is, they don't even know how to handle a gun! A social commentary on growing old in America and what we are sometimes driven to, due to circumstances."
Going In Style was a very good movie, it had a wonderful tone to it with characters that really stood out and that had great chemistry between them, thanks to great  veteran actors like Michael Caine and Morgan Freeman.
The plot was fun and very charming, the whole movie felt very comforting.
I certainly enjoyed myself and am glad I saw it.
SCORE: 6,5/10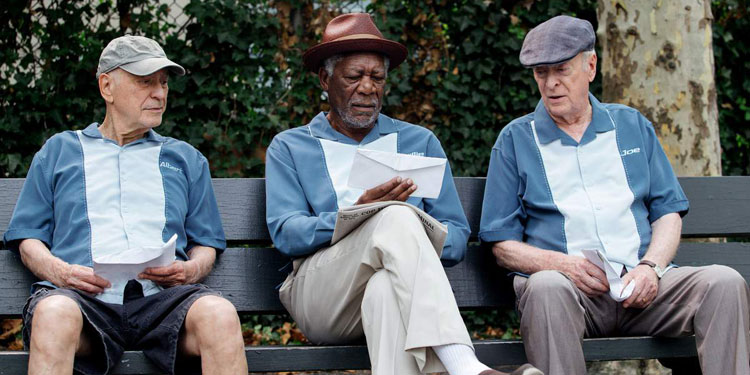 Extras:

Commentary with Zach Braff
Deleted Scenes