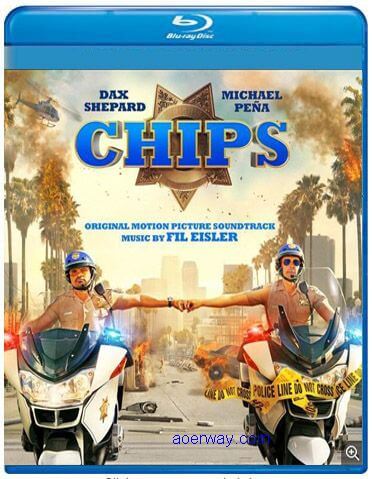 CHIPS (2017) Blu-ray
Director: Dax Shepard
Actors: Michael Peña, Dax Shepard, Vincent D'Onofrio
Action/Comedy, 100 minutes.
Distributor: Warner Bros
Out on Bluray and Dvd now, you can order it here!
"Jon Baker (Shepard) and Frank Ponch Poncherello (Peña) have just joined the California Highway Patrol (CHP) in Los Angeles, but for very different reasons. Baker is a beaten-up former pro motorbiker trying to put his life and marriage back together. Poncherello is a cocky undercover Federal agent investigating a multi-million dollar heist that may be an inside-job inside the CHP. The inexperienced rookie and the hardened pro are teamed together, but clash more than click, so kick-starting a real partnership is easier said than done. But with Baker's unique bike skills and Ponch's street savvy it might just work…if they don't drive each other crazy first.
Chips is a typical "Cop Buddy" comedy with teenage humor (lots of sex, guns and bad language) that was a bit fun but nothing special at all. The story is not very interesting, instead my focus was caught on the relationship between the main characters. Michael Peña is a great actor, I always find something to like about his performances in his movies, and he had something here as well.
Don't expect much this movie before you see it and you'll have fun with it.
SCORE: 5/10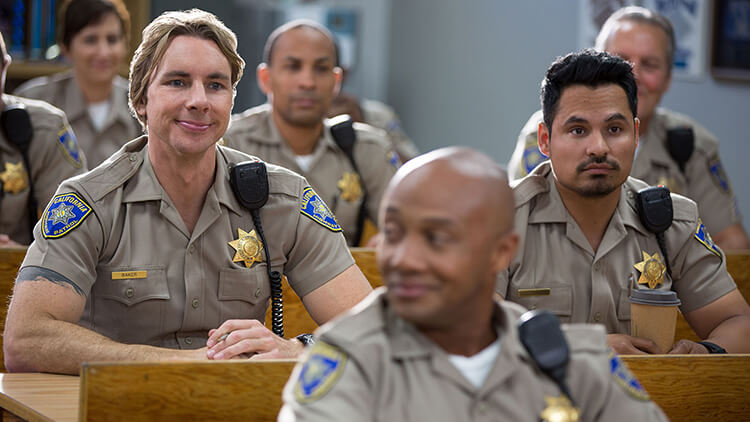 Extras:

Director/star Dax Shepard shares his cockeyed inspiration for amping up the TV classic, heads straight for the action with the film's badass stunt vehicle rigging team, then salivates all over CHIPS' signature Ducati. 
Plus 10 outrageous deleted scenes!