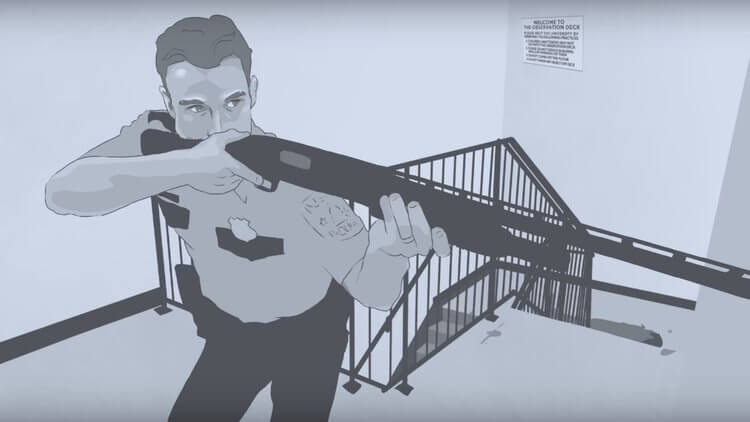 I had no idea about this event that occurred in 1966 where a man named Charles Whitman shot 49 people that day and 18 of them died, including himself — he was shot and killed by police. It looks very interesting and also very cool made… it has a different style to it.
Tower has been getting rave reviews and it seems like everyone that has seen it says it's a must-watch film. Here's the synopsis:
August 1, 1966, was the day our innocence was shattered. A sniper rode the elevator to the top floor of the iconic University of Texas Tower and opened fire, holding the campus hostage for 96 minutes in what was a previously unimaginable event. TOWER combines archival footage with rotoscopic animation of the dramatic day, based entirely on first person testimonies from witnesses, heroes and survivors, in a seamless and suspenseful retelling of the unfolding tragedy. The film highlights the fear, confusion, and visceral realities that changed the lives of those present, and the rest of us, forever – a day when the worst in one man brought out the best in so many others.
The film was directed by Keith Maitland, and it will get a limited release next month, opening in NYC on October 12th at the Film Forum, and in L.A. October 14th at the Laemmle Royal.